Choose MUT 22 Products
We use only safe methods of delivery. Now select the product you want to buy and go to the purchase page.
About Madden 22 Ultimate Team Coins
Some information about Madden NFL 22
The release time of Madden NFL 22: The official release date of Madden 22 is set for August 20th. If you pre-order Madden NFL 22 Dynasty Edition, you will be able to start playing three days in advance, which means you can challenge the Madden 22 Ultimate Team as early as August 17th (Early access trial starting August 12, 2021 including unique, limited-time Ultimate Team Challenges).
Madden NFL 22 Cover Athletes: The cover stars of Madden NFL 22 are Tom Brady and Patrick Mahomes.
This is definitely the most exciting thing for NFL fans during this time. As currently the most successful NFL simulation game, the Madden NFL series has been receiving extensive attention from players for many years. And Madden 22, as the latest game in the series, is what makes players most curious about which player will become the cover star. The most reasonable prediction is Derrick Henry, RB from Tennessee Titans.
The most popular mode in the game is the Ultimate Team mode. In this mode, players can form a team completely according to their own ideas without being bound by team constraints. MUT Coins is one of the main currencies in the Ultimate Team mode of Madden NFL. If you want to get the players you need in Ultimate Team, you need to spend a lot of Madden Coins to open card packs or buy specific cards at the auction house.
How to buy MUT 22 Coins At UTnice?
Follow these steps and you will get your cheap Madden 22 Coins:
1. Choose the platform of your game account(PS4/PS5, Xbox One, Xbox Series S/X, PC) and select/input the amount of Madden 22 coins you want to buy.
2. Enter all the contact information and the exact details of your card(you need to list it on auction house, the Buy Now Price is the the amount of coins you want to buy), then submit on the checkout page.
3. Checkout and enter your payment details to place your order for the MUT 22 Coins.
4. Once we receive your order, we will purchase your card on the auction house and your ultimate team coins will be delivered.
Where to buy Safe and Cheap Madden 22 Coins?
If you want to buy coins in Madden NFL 22, you should buy them from third part sites, much cheaper and quick. But you should choose a safe and trustable online shop. Though there is no evidence that EA Sports actually prohibits anyone from making such purchases, but long-term similar operations will still put your account at risk.
Fortunately, you don't have to worry about this issue at UTnice. UTnice is a seller specializing in sports game currency transactions. We have rich experience and a professional team, and the Madden 22 Coins For Sale we sell are obtained manually by players, which does not violate the rules of the game. You can rest assured to buy Madden 22 Coins here.
In order for players to have a pleasant shopping experience, UTnice will protect your order process from beginning to end. We support a variety of popular secure payment methods worldwide, and our 24/7 online customer service will answer any order questions you encounter at any time. Not only that, as long as you register as a member, you can get a 1%-5% discount, and you can check the status of your order in the personal center at any time. Still hesitating? Welcome to buy the cheapest and safest MUT Coins on the market!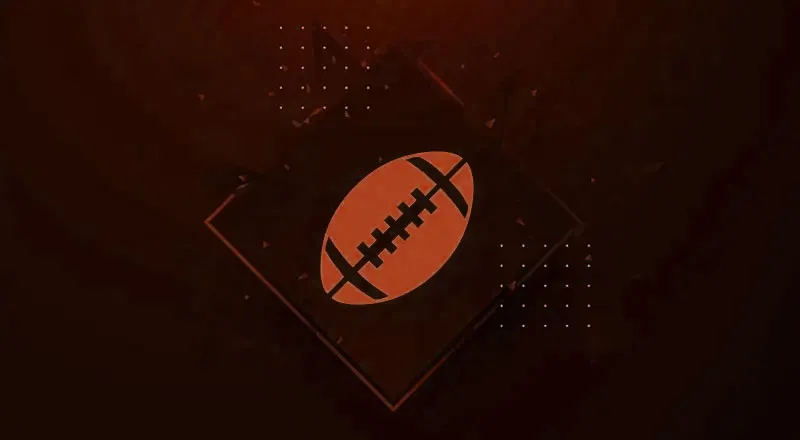 Madden 22 Ultimate Team: What To Expect About Thanksgiving Promo
The next MUT 22 promotion is coming soon, especially with Thanksgiving around the corner. Last year, we saw Autumn Blast and look forward to seeing similar content in Madden 22.
Regarding the upcoming MUT 22 Thanksgiving promotion, UTNICE will list some important information.
MUT 22 Thanksgiving Promo Release Date
We can look forward to downloading this game in the next update of Madden 22. MUT 22 TOTW 9 should be announced soon, as well as an update that may lead to the promotion of game modes. We expect it to premiere on November 10.
What to expect?
With the promotion of Madden 22 Fall in the next few days, we can expect certain scenes from previous years to appear again. One of them is Autumn Masters, which was featured last year by Tony Romo of 94 OVR. We may see the return of the master series.
There are also scenes like Autumn Aces and Fallen Leaves. We can look forward to these scenes when the Madden 22 Ultimate Team Thanksgiving promotional event.
Elites/Golds
The complete list of players for the Madden 22 Ultimate Team Thanksgiving Promotion has not been released yet, but UTNICE will keep track of it.
Players who have performed well in the past few months should be included, and some legends from the past few years will also be involved.
Before everything is confirmed, you can make adequate preparations to welcome its arrival. For example, come to UTNICE to buy Madden 22 Coins. Once you find a player card you like, you can get it as soon as possible, because sufficient MUT 22 Coins are an important guarantee. UTNICE will often publish Madden 22 Coins discount information on Twitter, so if you want to get cheap MUT 22 Coins, you can pay more attention to UTNICE.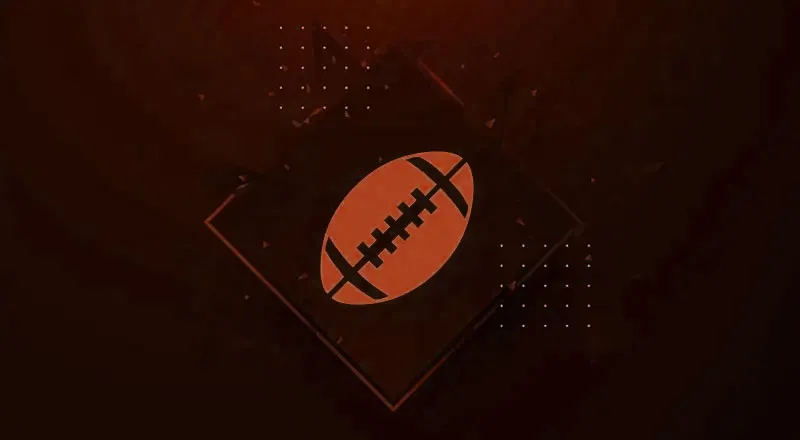 Madden 22: WRs Receive Wild Attentions On This Roster Update
Madden 22's latest roster ratings have been released, and UTNICE has collected some information that gamers are concerned about. In this update, the ratings of some players have dropped, while others have improved. These are normal phenomena in the roster update.
According to the player rating update of Week 7, there are a total of 4 players whose Madden 22 rating has been improved. There are 2 players whose overall ratings have dropped, and they are both wide receivers.
Players whose ratings get improved
After the Madden 22 player rating adjustment, some key players have undergone some significant changes, and this time it is mainly focused on Wide Receivers. After Nick Chubb got injured, a running back stepped forward and his Madden 22 rating has been improved after the update.
We have listed a few key players who have seen ratings boost in Madden 22:
* D'Ernest Johnson (HB)-Cleveland Browns-71 OVR (+3)
* Ja'Marr Chase (WR)-Cincinnati Bengals-81 OVR (+2)
* Michael Pittman Jr. (WR)-Indianapolis Colts-77 OVR (+2)
Players whose ratings dropped
Of course, there are also some players whose ratings have dropped, but they have a chance to return to their original positions or even better, as long as they perform well in Week 8.
Here are the main players in Madden 22 whose ratings have dropped:
* Odell Beckham Jr. (WR)-Cleveland Browns-85 OVR (-3)
* Robby Anderson (WR)-Carolina Panthers-81 OVR (-3)
UTNICE will also continue to pay attention to Madden 22 related news, so you can get more news about Madden by subscribing to UTNICE.
And you can also come to UTNICE to buy Madden 22 Coins. Because Halloween is around the corner, UTNICE will post more relevant discount information on Twitter, or start giveaway. If you can catch it up, then you will have chances to get free Madden 22 Coins.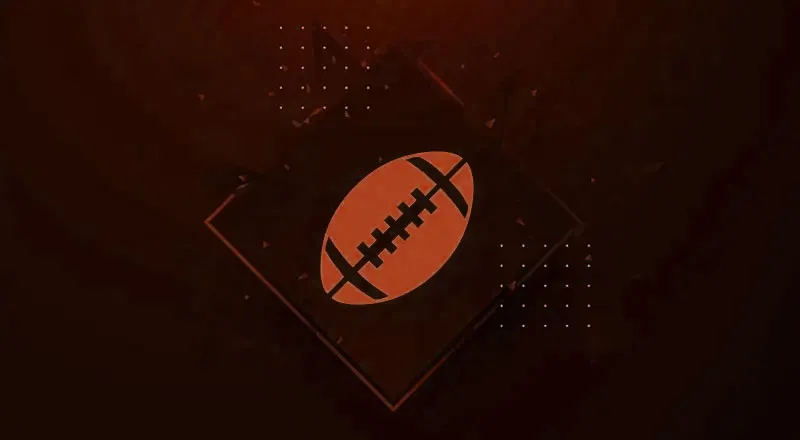 Madden 22: Franchise Mode Introduces Revamped Player Scouting
The new player scouting feature finally appeared in Madden 22. With the update of the game, the long-awaited feature is now available, so you can also start enjoying the new system and start your Franchise. UTNICE will also introduce relevant information about the scouting system.
How to experience a new scouting system?
If you already have a franchise, the update will not apply the new scouting system to the ongoing one. If you want to experience all the new features, then you need to restart.
EA has provided deep into the new player scouting function, and they also provide an in-depth strategy to allow fans to better know about the new features.
When starting a new Franchise, you will now see a complete scouting department. This includes 4 area scouts and 1 national scout. In the first week, you can hire, fire, and assign your 5 scouts to 4 areas on the map.
How Scouting system works?
Each scout has positions and a tier from1-3. When you replace a scout, you need to replace another scout of the same tier. Your scouts will start working in the preseason, collecting all the information you can collect about every player in the upcoming draft this year. In the first week of the regular season, you will see the top 450 players.
Throughout the season, you will be notified of the scouting action items. There are many types of scouts at your disposal to help you learn more about the players in the draft. General scouting collects information on all players from the scout's assigned region. Positional focused scouting collects detailed information on specific positions in each region. You can learn more about specific players through super-focused and private workouts.
The more specific the scouting process, the more detailed player information you will get. When you scout a player, you will find their traits and archetypes, athletic ability ratings and technical skills ratings.
In the offseason, you can see the combined and professional performance of every prospect in the current draft. When a player is 100% scouted, you will find their true draft talent.
To be more immersed in Madden 22, you may need Madden 22 Coins. UTNICE is a game service website focusing on providing ball currency. Now Madden 22 Coins is a hot sale on UTNICE Considering its popularity, UTNICE also will often hold giveaway activities on Twitter. We will randomly select some followers to give away free MUT 22 Coins, so if you have already followed UTNICE on Twitter, then you may have a chance to become one of the lucky ones.