Choose FC 24 Products
We use only safe methods of delivery. Now select the product you want to buy and go to the purchase page.
EA Sports FC 24
Early Access: September 22, 2023
Full Release Date: September 29, 2023
Genres: Sports video game, Simulation Game
Developer: EA Vancouver
Publisher: Electronic Arts
Series: FIFA
As a new generation of game companies taking over the management rights of FIFA, EA Sports has officially started its layout in football video games. In fact, EA Sports FC is similar to the previous FIFA 23 and FIFA 22, but it seems that it will provide fans with an unparalleled female gaming experience, highlight the importance and influence of female football, and add a number of new gameplays to promote the prosperity and development of the game itself.
EA Sports FC Coins
This is nothing but a new name for the old FUT Coins in EA Sports FC. Obviously, veteran players of FIFA video games should know what it does. If you can't accept this "new name" for a while, you can also call EA Sports FC 24 Coins "FUT 24 Coins" or "FIFA 24 Coins".
You can spend a certain amount of EA FC 24 Coins to buy Packs or Players to strengthen your team, trade FUT items on the Transfer Market or enter some game modes such as FUT Draft as well as upgrade players.
UTnice: Best EA FC 24 Coins Store - Why? How? When?
1. With a complete and easy FIFA 24 Coins transaction process and dozens of secure payment methods (PayPal, Skrill, Credits Cards and more local payments) and 24/7 online human customer service support, it is very safe to buy FC 24 Coins at UTnice.com, and after-sales guarantee is very sound.
2. Cheap FC 24 Coins PS/XBOX/PC for sale by UTnice are very well stocked, which means that no matter which platform you play Ultimate Team on, when you need a lot of FC 24 coins for some purpose, you can come to UTnice.com to buy FIFA 24 Coins with great holiday deals, huge coupons and more.
Friendly Reminder: If you need a lot of EA Sports FC 24 Coins and want to earn some money to spend, you can browse UTnice.com Affiliate Program and decide whether to participate in this program. For details, please refer to https://www.utnice.com/affiliate
EA Sports FC in-game service provided by UTnice not only includes cheapest FUT 24 Coins all platforms for sale, but also regularly updates detailed and practical guides for every player to learn from. If you have any questions about buying EA FC 24 Coins, please feel free to contact us. Dedication to serve every player is our key purpose. Therefore, we have also gained the trust and recommendation of thousands of FIFA 24 players.
Steps to buy EA FC 24 Coins at UTnice.com
1. Register as a member of UTnice(not necessary, but after becoming our VIP member, you will get additional VIP discount when paying, the more amount you spend, the more money you can save);
2. Select the platform you use, the amount of coins you want to buy, then click "Pay Now" button;
3. Fill in all the necessary information correctly and confirm the order quantity;
4. Input currently available coupon and complete the payment (do not login the game or Web App during the Comfort Trade process);
5. After the order is completed, we will notify you by email.
Comfort Trade: You need to provide us your origin account information then we log in your account to transfer the coins to your account. Your origin transfer market must be unlocked then it can work.
(1) Make sure that your account is available to use transfer market on web app.
(2) Please make sure your transfer list is empty and have at least 2000 coins on your account.
(3) How to get backup code?
From EA Help, click Accounts, then Account Security. If you need to log in to your EA Account to open the My Account: Security page. Click View next to Backup Codes. You will see a list of backup codes.
Step 1: Log in EA account, and find Account Setting
Step 2: Click "Security", come to "Login Verification" then click "Turn On"
Step 3: Fill in the verification code to turn on "Login Verification"(Keep the verification on, do not turn it off)
Step 4: Click View and Get Backup Codes
(4) Please do not log in EA Sports FC before order finish.
The high efficiency and sufficient inventory of UTnice affiliated staff give us the confidence to successfully deliver your FC 24 Coins in a very short time and answer your questions accurately. However, please note that you'd better pay attention to whether the information you fill in is correct when you buy FC 24 Coins at UTnice.com, otherwise our delivery may be unsuccessful. We also follow the international anti-money laundering policy to protect the legitimate rights and interests of every EA Sports FC 24 player from external infringement.
It is precisely because we dare to make such a promise to our customers that UTnice.com can become the best marketplace to buy the cheapest FC 24 (FIFA 24) for PC/XBOX/PC. Thanks for your love, UTnice.com will continue to improve the service quality and dedicate to you better experience.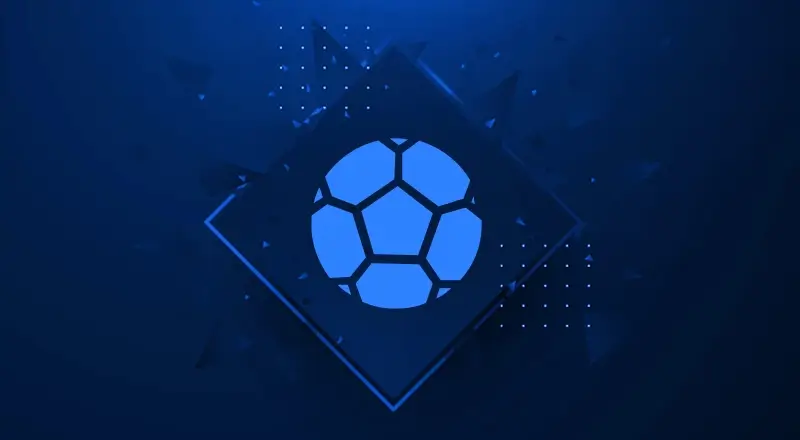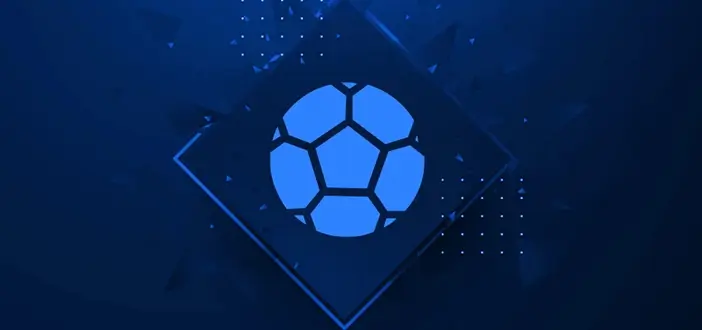 Best Dribbling & Chance Creation Technique In EA FC 24
In this guide, I'm going to teach you 2 different attacking techniques in EA FC 24. These 2 techniques are 100% effective and it's almost impossible for your opponent to defend against. I'm going to show you why.
The first technique will help you in creating goal opportunities, while the second is a dribbling technique that your opponent can't stop if you do it right.
Technique 1 - Chance Creation
As I said earlier, the first technique will help you to create goal scoring opportunities with a very easy step.
But first, you need a Midfielder with a good long pass accuracy and then you need a Fullback with pace. If you have enough EA FC 24 Coins, this requirement will be a piece of cake for you.
To use this technique, the first thing you need to do is trigger your right back or left back to run and then you make use of your Midfielder's long pass ability.
But that's not all, because there are some things you need to know, like when exactly do you need to make the pass, and how do you do it without your opponent noticing? Don't worry, I'm going to walk you through the process carefully.
Take this as an example.
The first thing you need to do is choose which one of your Fullbacks you want to send on the run. So, once you choose the one you want, all you have to do is point the left analog to the player or just face the player. Once you do that, press L1 or LB to trigger the run. Once you press L1 or LB, you will see that your player is making the run forward. Then that brings us to the next step.
The second thing you need to do is to divert the attention away from the player that is making the run. You can see that your player is making the run and you're still playing casually, like nothing is happening. Your opponent's attention will be on the ball. This is why he won't see it coming.
That is the second step: diverting attention away from the player that is making the run. But whatever you're doing, make sure the ball is close to the player that you want to use to play the pass, because the timing of the pass is the most delicate step. Now let's talk about the timing.
How do you make a perfect timed pass to the player you can't see and how do you avoid the offside trap?
Firstly, you need to have your radar turned on. If it's off, go to settings, then visual, and you will see the option there. So turn it on to see your player's movements. Your awareness should be on the radar, looking for the right time to pass. You're the one that needs to play the pass before he moves to the offside position. Once the player is about to reach the last Defender, that is the right time you need to play your pass.
This technique is about creating chances, and this is a good scoring chance. So, whatever you do in this position is totally up to you.
Now, see how it works in fast pace. And you need to know that triggering your left back or right back is not the only way to use the player run modifier. I'm going to talk about how to create chances with it in attacking positions.
How To Create Chances With The Player Run Modifier While Attacking?
Next, let's move to the next topic. This topic will teach you how to create chances with the player run modifier while attacking.
You need to know that you don't have to wait for your players to automatically create space for you every time you're playing. Most of the time, you have to create it yourself.
In your formation and tactic settings, there's a chance creation option which is called Forward Runs. If you use this forward runs chance creation, your players will be making runs forward, giving you passing options.
I used these tactics for several months, but it's not not advisable because it's only good for attacking and not defending. So that is why you need to trigger your players manually.
I want you to observe the movement of my player before and after I trigger the run modifier. You can see he's just chilling in between the Defenders. So, by pressing L1 to send him on the run, he will create a passing option for me. But if I don't trigger him, there won't be space for me to play the through pass.
Here is another example.
Once I face him, I told him to run and create space. If I didn't trigger him, he will just stay there. That is how you need to keep using the player run to create chances. This is why some players will feel like their opponent players are more active and the game is scripted.
But trust me, it's about some simple techniques they are using and you don't know about them.
And the main thing you need to be cautious of when using the player run is offside. Once you trigger the run, your player will not wait for offside. He will just keep running. That is why you need to get your timing right. That is all about creating chances.
Technique 2 - Dribbling
And now I'm going to teach you the dribbling technique I'm talking about. I can assure you that except for step over, this technique is the best thing you can use to get past opponents in your front.
Firstly, you need a player with four-star skill move. The reason why this technique is so effective is that all you want to do is deceive your opponent.
To perform this dribbling trick, you need to first know how to perform Ball Roll Drag. Hold L1 or LB button, then flick the right analog forward, then flick it to left or right. If you want to move to the left side of your player, hold L1, then flick the right analog forward and left. Same thing with the right side.
So the technique is called Ball Roll Drag Cancel. All you have to do is perform Ball Roll Drag, then quickly hold L2 and R2 to cancel it. It looks so simple but it's more effective than 95% of those other skill moves.
The reason why it's so effective is because the way the ball will be rolled, your opponent will not know what you're up to. It's hard to defend against.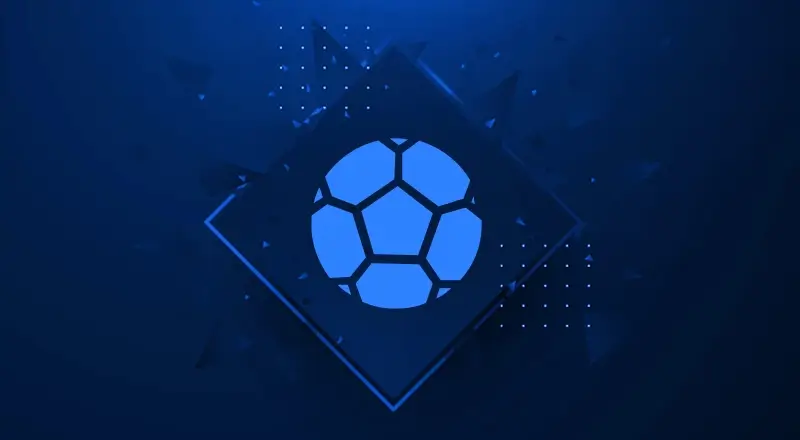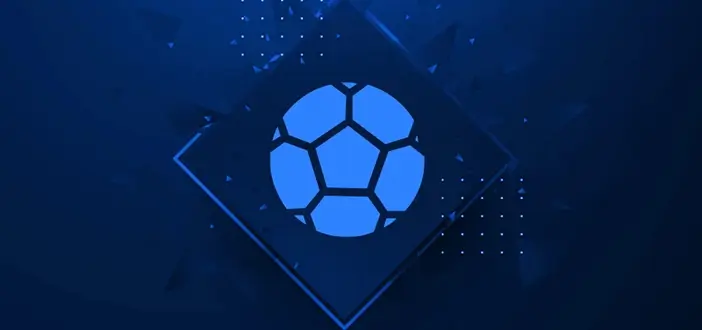 5 Compelling Reasons To Start A New Career In The MLS In EA FC 24
Welcome to our journey through EA FC 24 Major League Soccer (MLS) and gaming where every match tells a unique story.
Here, in the world of MLS, the game of football or soccer is not just about scoring goals. It's about strategy, diversity, and the thrill of competition.
In this guide, we're peeling back the layers of this dynamic league and, for our top reason, keep an eye out for a global football icon, making waves in the MLS.
With our countdown of the top five reasons, MLS is your next exciting football adventure.
Reason 5: Familiar Faces
Starting with reason number five, it's the Familiar Faces that light up the MLS.
For fans who followed European football, the MLS now houses a galaxy of stars they've admired. From the defensive mastery of Giorgio Chiellini to the creative flare of Jordi Alba and the midfield genius of Sergio Busquets, these names bring a touch of European excellence to the American pitch. If you want to own these excellent players, please prepare enough FC 24 Coins.
Federico Bernardeschi's Precision, Héctor Herrera's Tenacity, Chicharito's Goalscoring Instincts and Asier Illarramendi's Control...... Each of them adds a unique flavor to their respective teams.
These FC 24 Players not only raise the game's quality but also bring a familiarity that bridges continents. This influx of talent is a testament to the MLS's remarkable growth. It's not just a league on the rise. It's a league that's arrived as we'll explore for our next reason.
Reason 4: Growth Of MLS
Reason four is the growth of the MLS.
In reason four, we witnessed the exciting evolution of MLS, not just on the pitch, but in the virtual world of gaming, too.
The journey began with David Beckham's groundbreaking move to LA Galaxy, a step that propelled MLS into global consciousness. Zlatan Ibrahimovic's arrival further intensified the league's appeal, bringing a surge of excitement and skill. Gareth Bale's entry continued this trend, showcasing the league's increasing allure to top talent.
Meanwhile Beckham's transition from star player to team owner with Inter Miami symbolizes the league's growing prestige. In the game, this evolution translates into a unique managerial challenge. Players get to experience and contribute to the league's growth, fostering talent and expanding their team's reputation globally.
This dynamic development of MLS in the gaming world beautifully segways into our next reason, the distinctive challenges and opportunities that the MLS career mode presents.
Reason 3: MLS Unique Challenges
Diving into our third reason, the MLS career mode is brimming with unique challenges that can transform your gaming experience.
Imagine starting your own team in the MLS, echoing David Beckham's journey with Inter Miami CF. It's a chance to take a fledgling squad and steer it to Glory, mirroring the league's real life expansions.
Other thrilling challenges are:
Develop American soccer talent

Establish a Youth Academy

Nurture budding stars

Produce a world-class player akin to Thiago Almada's trajectory with Atlanta United
Reason 2: MLS Stadiums In FC 24
Next up, let's delve into our second reason, moving on to reason 2. It's the all inspiring MLS stadiums in FC 24 that capture the essence of American football culture.
Let's start with the architectural marvel. That is the Bank of California Stadium, home to Los Angeles FC, offering an immersive gaming experience.
BC Place's distinct design, a Vancouver Whitecaps' stronghold, is brilliantly rendered in-game.
Then, there's the Dignity Health Sports Park where LA Galaxy fans feel right at home. But it's the Lumen Field, a dual NFL in Seattle Sounders' fortress and the Mercedes-Benz Stadium of Atlanta United that truly dazzle. These NFL venues turned football pitches are showcased with stunning realism in FC 24.
Don't forget Providence Park, the Portland Timbers' Bastion, and the Red Bull Arena (the New York Red Bull's domain). Each stadium brings with it a slice of America's spectacle, complete with fireworks behind the goals, creating an electric atmosphere every gamer loves.
Let's remember that it's not just the players, but also these iconic venues that make MLS and FC 24 a thrilling ride.
Reason 1: The Arrival Of Messi
For our top reason, it's the arrival of Lionel Messi in the MLS, a momentous event for football or soccer fans worldwide.
Whether you're a fan or a skeptic, Messi's presence in the league is undeniably a game changer. Imagine the thrill of either competing with or against one of the greatest players to have ever graced the sport. Messi's skills Vision And Flair offer an unparalleled experience in FC 24.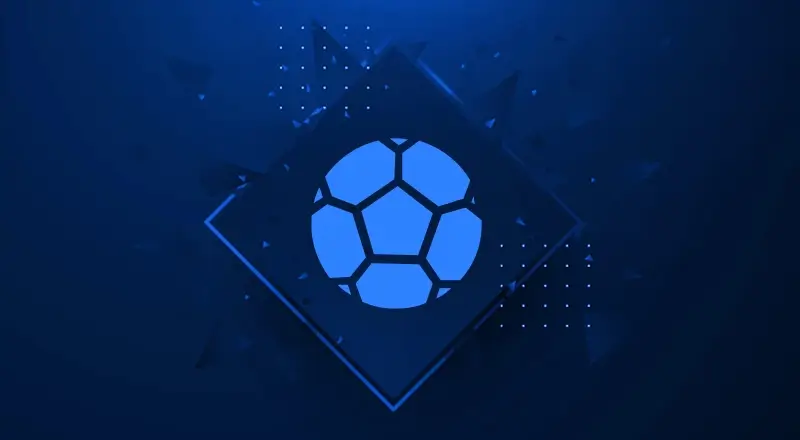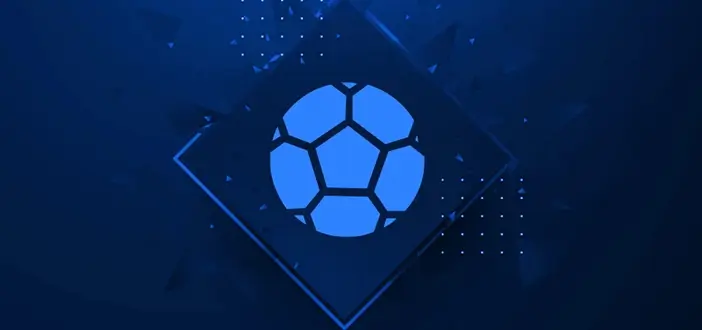 Top 5 Underdog Teams To Manage In EA FC 24
Embark on a journey of revival and glory with our handpicked selection of clubs, who stunned the world with a title win in 2016 and is now poised for a sensational resurgence.
If you have enough EA FC 24 Coins, you'd better start improving the attributes of the players in your team. This way, your team will become stronger!
5. Birmingham City
Rekindling past prestige, Birmingham City takes our fifth spot.
Birmingham City, with a history peppered with fleeting highs and enduring struggles, now finds itself at the dawn of a revitalizing era. Taken over by NFL icon Tom Brady and with the English football legend Wayne Rooney at the helm, there's an electric charge in the air. This club, known for its blue-collar ethos and Premier League memories, stands on the precipice of what could be its most thrilling chapter yet.
Taking control of Birmingham City in FC 24 means steering a club infused with new ambition. With Tom Brady's winning mentality and Rooney's tactical news, it's about blending the glory of the gridiron with the grid of British football.
It's fun because it's a story of transformation, the promise of American dream investment, and the cultural fusion that could propel a sleeping giant to awaken.
Your goals at Birmingham City are crystal clear:
Secure a return to the Premier League within three seasons

Establish a top half finish upon promotion

Cultivate a homegrown talent to England international status

Break the club's transfer record with a statement signing

Bring home the EFL Cup
It's a journey of renaissance powered by star-studded leadership and the roar of the St Andrews' faithful.
4. Sampdoria
At number four 4, the challenge awaits with storied Sampdoria.
Sampdoria's glory is not just etched in the annals of football history. It's a flame that flickers fiercely despite the winds of change.
The club's peak in the early 90s crowned by a Scudetto and a European Cup Final appearance set a benchmark that today feels like a distant echo as they battle relegation in Serie B.
With the football icon, Andrea Piro at the helm, there's hope yet. And in FC 24, it's your turn to lead this sleeping giant back to prominence.
Guiding in Sampdoria offers a thrilling challenge:
Restore a footballing institution alongside a legend like Pirlo

Reconstruct a team that honors their rich history while struggling for survival

Renew the Derby della Lanterna rivalry with a newfound ferocity
It's a unique blend of respect for the past and a fierce drive for future success. Your journey with Sampdoria is defined by five milestones:
Steer clear of the relegation zone and push for promotion to Serie A

Establish a stronghold in Italy's top flight

Secure European qualification within three seasons

Foster a future Italian International from the youth ranks

Eclipse city rivals Genoa in the Serie A standings
This is your chance to write the next chapter in Sampdoria's storied legacy.
3. Anderlecht
Stepping up to number 3, Belgium's pride, Anderlecht.
The Belgian behemoths have a rich tapestry of success woven with 34 league titles and a prestigious past in European competitions. Their golden era in the 70s and 80s marked them as continental heavyweights, feared and respected in equal measure.
Yet, the landscape of football has shifted. The once indomitable purple and white now find themselves in a lull, yearning for a renaissance.
Our journey in FC 24 isn't just about restoration. It's about adding a new chapter to the club's storied history. Taking over Anderlecht is exhilarating for three key reasons:
The nostalgia of resurrecting a giant

The joy in nurturing future stars from their renowned Youth Academy

The pride in prioritizing Belgian Talent
Echoing the club's rich heritage, this mission goes beyond mere success. It's a call to rebuild a legacy with a modern twist.
Your strategic prowess will be tested with five ambitious goals:
Clinch the Belgian pro-league title

Reach the UEFA Champions League group stages

Nurture a youth prodigy to win the Belgian Golden Shoe

Dominate local rivals and Derby's

Achieve a financial master stroke by amassing over €50 million from player sales in a single summer within four seasons
Can you steer Anderlecht to a lucrative and triumphant future?
2. Hamburger SV
Claiming the runner-up position, Germany's own Hamburger SV, once the bastion of Bundesliga consistency, has seen stars like Rafael Van Der Vaart and Ruud van Nistelrooy grace the pitch with their brilliance.
However, the shadow of their relegation in 2018 still looms large. Now, in the second Bundesliga, Hamburger SV is a club with a storied past and a fervent fan base all awaiting a revival.
In FC 24, the stage is set not for a trip down memory lane, but for a resurrection of a giant. The highest vow challenge is a concoction of passion, potential, and the sheer adrenaline of the comeback trail.
You'll have the opportunity to harness the city's hunger for success, capitalize on the club's robust Youth System, and embrace the intensity of the Nordderby. It's about building a legacy, not reliving it and every victory writes a new page in the legacy, not reliving it and every victory writes a new page in the club's history book.
Your mission at highest vow is clear-cut: secure promotion to the Bundesliga, reestablish Hamburger SV as a top 10 team within two seasons, revive the European Nights with a UEFA competition qualification, nurture a Golden Boy Nominee from the academy, and triumph in the Nordderby to reclaim Hamburger SV's footballing crown.
It's not about the past. It's about creating a future that rivals the club's golden days.
1. Leicester City
Seizing the top spot, the 1 fairy tale club, Leicester City.
Their story reads like a modern football fairy tale from their miraculous Premier League title in 2016 to the heartbreak of relegation. Now in the championship in FC 24, they're positioned to write another chapter of triumph.
With the real world team showing resilience, the virtual counterpart aims to recapture that spirit to once again scale the heights of English football and rekindle the magic that captured the hearts of fans worldwide.
Managing Leicester City in FC 24 is an exhilarating prospect. You're not just coaching a team. You're reigniting a fan base renowned for their unwavering support. It's about recreating the underdog story that once shook the football world, harnessing the passion of the King Power Stadium and fostering a squad that can achieve the unthinkable. It's a journey back to glory powered by the roar of the foxes faithful.
Your mission at Leicester City is ambitious yet deeply stirring:
Achieve immediate promotion to the Premier League

Establish the club as a top six contender within two seasons

Develop a Golden Boot Winner from your ranks

Conquer the FA Cup as a testament to your ascendancy

Secure a place in European competition completing a tale of redemption that mirrors their historic title win
Leaving the realm of what ifs with our top five, even the mighty Manchester United might make a guest appearance.