Choose MUT 24 Products
We use only safe methods of delivery. Now select the product you want to buy and go to the purchase page.
Madden NFL 24
Madden NFL 24 is an American football video game developed by EA Tiburon based on the National Football League (NFL). As the latest installment in the Madden NFL series, the game officially launches worldwide on August 15th, 2023. Madden NFL 24 is available now for PC, PS4, PS5, Xbox One, and Xbox Series X/S.
Madden 24 Coins Info
Madden 24 Coins, also known as MUT 24 Coins, are the common currency in Madden NFL 24 Ultimate Team. If you want to stay invincible during the competitive season, you'll need to earn a lot of Madden NFL 24 Coins.
You can also buy Madden 24 Coins to get great Players and Items, open Gift Packs and upgrade your ultimate team on the Transfer Market. It can be said that enough MUT 24 Coins is one of the most important key to your victory in the game!
Normal Ways To Earn MUT 24 Coins
Since every player who loves to win has a very large demand for MUT 24 Coins, UTnice summarizes some common ways to earn Madden 24 MUT Coins for you to learn.
Completing the Challenge in different modes
Using Field Pass to level up
Selling cards in Auction House quickly
Finishing Solo Battles
Claiming Daily Bonuses
Crafting MUT Sets
Creating an ALT Farming Account
Although the above methods can help you earn MUT 24 Coins, it actually consumes time and energy. If you want to get more MUT 24 Madden Coins in a short time, the above method obviously won't work. You can try nice services and cheap Madden 24 Coins that UTnice.com provides to you.
Why You Choose UTnice.com To Buy Madden 24 Coins For Either Platforms?
1. 100% Safe. First of all, we will have a real person to supervise the whole process of the transaction, so you don't have to worry about information leakage and account risk. Moreover, all MUT 24 Coins for sale owned by UTnice are produced legally and we never participate in any illegal production activities. And, We strictly abide by relevant laws and regulations and operate properly. So, you can buy Madden 24 Coins for sale here with confidence.
2. Cheapest Price. We always follow the latest market prices of MUT 24 Coins anytime, and strive to provide the best prices for all Madden 24 players. If you become a VIP member of UTnice, you will also get additional discounts to buy MUT 24 Coins at a lower cost.
Friendly Reminder: If you need a lot of MUT 24 Coins and want to earn some money to spend, you can browse UTnice.com Affiliate Program and decide whether to participate in this program. For details, please refer to https://www.utnice.com/affiliate
3. Instant Delivery. The professional and efficient team and sufficient inventory on the whole platform give us full confidence to complete the delivery of MUT 24 Madden Coins for sale within the time you need to make a cup of coffee.
4. 24/7 Online Service. The purpose of our 24/7 online customer service is to be able to solve your problems at any time, whether it is a problem with the order delivery or not knowing how to buy MUT 24 Madden Coins or other. UTnice will try our best to help you solve it until you are satisfied.
Steps To Buy Madden 24 Coins At UTnice.com
1. Please list player cards in your Auctions by setting a random number as a starting bid.
2. Put up your player card for 24 Hours in Auctions is Strongly recommended.
3. There are "Restriction Limits" for how much the maximum value a card can be posted for.
If your order amount is large, please make sure you have a card that has a high max value price. We recommend you post Elite cards or Powerups.
4. Please post player cards before you pay, we do not cover the player costs and auction fees.
5. If your player card can't be listed over 100K, please set the start bid price 10% less than buy now price.
All in all, UTnice.com is the best shop to buy Madden NFL 24 Coins for PS/XBOX/PC. You can also choose different payment methods to complete the payment, such as PayPal, credits cards, Skrill and more local payments. Good experience of buying Madden 24 Coins, enjoy now!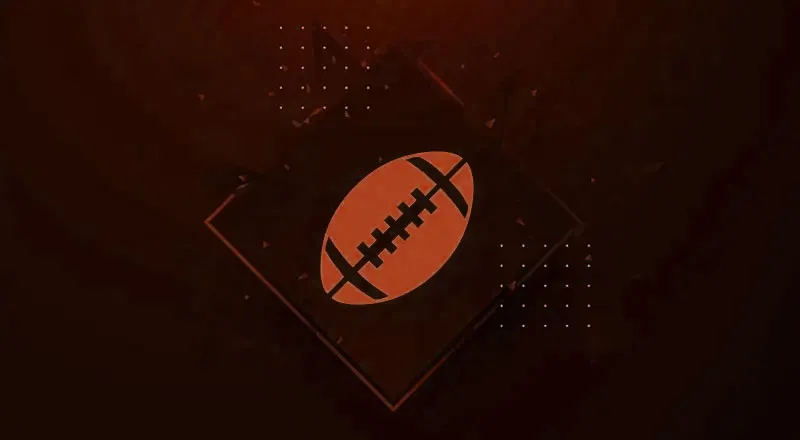 Tips You Need To Know About Free Form Passing In Madden 24
If you want to score more touchdowns and fewer interceptions, then this guide is a must-have. Here, we will discuss how to complete Free Form Passing in Madden NFL 24 and the tips you need to pay attention to. Let's start.
Passing Settings
First, I just want to show you my setup. First, you need to enter the passing mechanism in the game. You will look at Placement and Accuracy, make sure we turn it on.
You can turn on Passing Slowdown, which will actually slow down the game. This way you can see Free Form Reticle Max Distance better. You want to make sure you adjust it to Near. If you set it to Far or No Max Distance. This means that accurate placement of the reticle becomes more difficult when you Free Form Passing. And you really can't make any accurate passes.
For Free Form Reticle Speed, I think for ordinary players, we can adjust it to 8-10. And for talented players, I bet they'll adjust to somewhere between 8-14. It depends on your play style. Then, for Reticle Visibility, go to Visible. And Meter Visibility goes to User Only.
How To Complete Free Form Passing?
What Free Form Passing does is allow you to throw the ball outside of the shaded circle. Doing so guides the receiver so they can continue to have momentum and speed. This can also be used to get rid of safeties or defenders and also gives you better animation after the catch. Therefore, there are many positive aspects to Free Form Passing.
Now one thing I want to review. When people Free Form Passing, many times they move the left stick all the way to the sides or in a circle. But most of the time, I actually ended up not moving the left stick all the way.
You must have a Soft Thumb. Just like when you're running the ball, you don't want your left stick to get stuck when you catch the ball. You want some little movement to find the hole. This is what you do when Free Form Passing.
If you want to activate Free Form Passing, you need to hold LT or L2. This allows you to hold down LT or L2 while pressing the receiver icon you want to pass to. You can then move the left stick in the direction you want to throw the ball.
Free Form Passing Is Important For Deep Balls
Now let's take a look at how to throw the deep ball in Madden 24. To throw a perfect deep ball, you really need Free Form Passing. If you're not using Free Form Passing, you're probably experiencing a lot of interception right now.
To throw a deep ball, all you have to do is really just make a lob pass with LB or L1. An average receiver isn't going to catch the ball, especially is a good corner. Therefore, you need to improve your receiver's statistics by utilizing Madden NFL 24 Coins.
Now you'll see when I start Free Form Passing, it's going to give the receiver a chance to make a great RAC catch-and-run after the catch, which will continue his momentum.
But this is something you can't do when you don't use Free Form Passing. You won't have enough room to throw the ball, and you won't be able to get out of that shaded circle. It will end up being intercepted and it will end up like the way it did before with a knockdown pass. Therefore, Free Form Passing is very important when throwing deep balls.
I mean, the receiver hits the corner. You need to throw this type of ball. If you don't use Free Form Passing, you won't be able to take advantage of your catcher's release.
Also Read: How To Customize The Best Offensive Scheme In Madden 24?
How To Beat Defensive Coverage With Free Form Passing?
But now I want to discuss how to beat certain defensive coverages with Free Form Passing. So the first coverage we're going to talk about is cover two.
Now I either throw the ball to A or I throw the ball to B. If I throw the ball to A, I will pass the ball in free form to the center of the field. If I throw the ball to B, I pass the ball to the sideline in free form.
I chose Free Form Passing to the sideline, and the safety didn't shoot, that's how you can beat cover two. There's a safety here and you have room to pass Free Form Passing to the sideline.
All I do is hold down LT and move the right or left stick halfway to the right. This is what you can do against certain zone defenses and even man defenses, depending on the type of man defenses.
I'm going to show you this again, but I'm going to hit the ace into the middle of the field. Regardless of whether I complete the pass or not, I just want you to see what this Free Form Passing can do. Like how far you can actually take it to the middle of the court and see how efficient it is.
Now, I didn't throw the ball down the middle of the court. Because in that area, the center back actually does a good job of defending the center of the pitch. But you'll see, if I throw it down the middle of the field, the middle linebacker is still going to make a defensive play.
So I decided to get rid of this middle linebacker by extending my left stick to the right, which moved my tight end to the right. That little movement to the right is small, but it does a lot for you.
But now I'm going to show you how to fight cover three with the flood concept. Therefore, we will continue the follow-up work. We're going to run a screen because we're going to have B running continuously and A panning out and blocking the running back. Now I'm going to throw the ball into the corner with the goal of getting a flatter path.
If we throw this downfield where he's going, this safety or this corner is going to be easy to make a play. So I have Free Form Passing here so that the defender also has enough space to catch the ball. The way I do this is also by holding LT and left stick down and right.
Outro
The above is all the content to complete Free Form Passing. With this guide, you can learn how to Free Form Passing and what to do when throwing. Hope it helps you!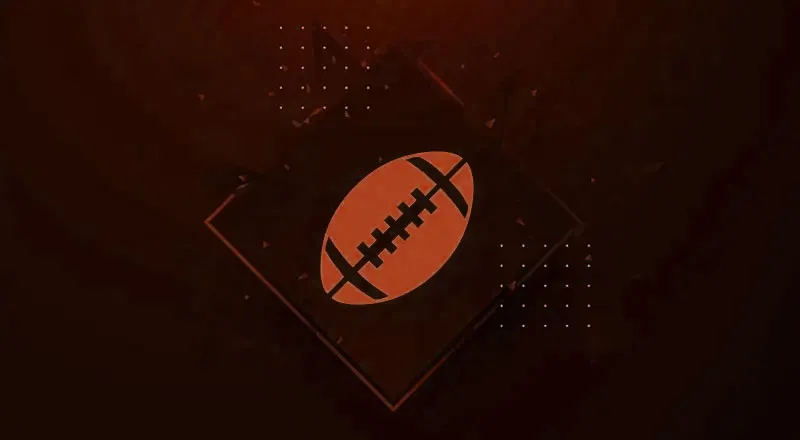 Top 5 Challenges For Madden 24 Franchise Mode
Do you know the feeling of starting a new franchise, only to be bored with it after the first season or winning a Super Bowl? Stick around for challenges that will keep your franchise fresh.
1. One-Year Wonders
Our first challenge is called One-Year Wonders.
The idea behind this challenge is to keep your roster dynamic and flexible. It adds an extra layer of difficulty, as you'll need to rebuild your team every year. Although this means you will have to spend a lot of Madden 24 Coins, it also keeps things fresh and exciting.
Rules
Only sign free agents to one-year contracts.

No extensions allowed during the season. You must wait for free agency.

You can resign players, but again only to one-year deals.
The New England Patriots have been known for signing players to short-term prove it deals, giving them a chance to earn a bigger contract either with the Patriots or elsewhere.
Teams Well Suited For This Challenge
Miami Dolphins. They have a young core and plenty of cap space, making them ideal for short-term contracts.
Indianapolis Colts. Known for their smart cap management, the Colts would be a great fit for this challenge.
2. Draft Day Deal
Our next challenge is the Draft Day Deal.
The idea here is to make every Draft Day a blockbuster event. You'll need to trade up for a top 10 pick every year, adding a layer of excitement and strategy to your draft experience.
Rules
Trade up to secure at least one top 10 pick in every draft.

You can trade future picks, but you cannot trade future top 10 first round picks. You are allowed to trade top 10 picks in the upcoming draft as long as it's within the top 10.

The player you draft must be a starter in their rookie season.
A real life example: the Atlanta Falcons famously traded up to draft Julio Jones in 2011, giving up five picks to get him. It was a high-risk move that paid off big time.
Teams Well Suited For This Challenge
Jacksonville Jaguars. With multiple draft picks and a young roster, they're well suited for aggressive Draft Day moves.
San Francisco 49ers. Known for their Draft Day Trades, the 49ers have the assets to make big moves.
3. Underdogs Unite
Our third challenge is called Underdogs Unite.
The idea here is to build a team without any superstars. You'll have to rely on teamwork and strategy rather than individual talent, making everyone that much more satisfying.
Rules
No players rated above 90 are allowed on your team.

If a player's rating goes above 90, you must trade or release them. You can't sign free agents rated above 90.
A real life example: the 2001 New England Patriots were not filled with superstars but relied on teamwork to win the Super Bowl.
Teams Well Suited For This Challenge
Detroit Lions. A team in rebuild mode with few high rated players making them a perfect fit.
Carolina Panthers. Another team with a young core and no superstars ideal for this challenge.
4. No Kicking Challenge
Our fourth challenge is the No Kicking Challenge.
The idea here is to add some high stakes excitement to your games. Forget about field goals, extra points, or punts, you're going all in on every drive.
Rules
You cannot kick any field goals, extra points, or punts.

You must go for a two-point conversion after every touchdown.

On every fourth down, you must go for it regardless of field position.
A real life example: the 2018 Philadelphia Eagles, dubbed the 'Phillies Special', famously went for it on fourth down during the Super Bowl, leading to a crucial touchdown.
Teams Well Suited For This Challenge
Kansas City Chiefs. With a high-powered offense, they're built for aggressive play calling.
Baltimore Ravens. Known for their strong running game, they're well suited for fourth down conversions.
5. Franchise Savior
Our final challenge is the Franchise Savior.
The idea here is to turn a losing team into a winner in just one season. It's the ultimate test of your managerial skills and game strategy.
Rules
Start with a team that had a losing record in the previous 2022 season.

Achieve a winning record in the current 2023 season.

You cannot simulate games. You must play them.
A real life example: the 1999 St Louis Rams went from a 4 and 12 season to winning the Super Bowl the following year thanks to the emergence of Kurt Warner.
Teams Well Suited For This Challenge
New York Jets. A team with a lot of young talent but a losing record making them ripe for a turnaround. If up for the challenge, follow real-life events with Rogers being out for what most likely is the rest of the season. Turn the ship around with Zach Wilson or make tough decisions.
Arizona Cardinals. Another team with potential but a disappointing previous season ideal for this challenge. The Cardinals showed through the first three weeks of the NFL season that there is more to them than everybody thought. An interesting story to play out with Kyler Murray may be coming back later.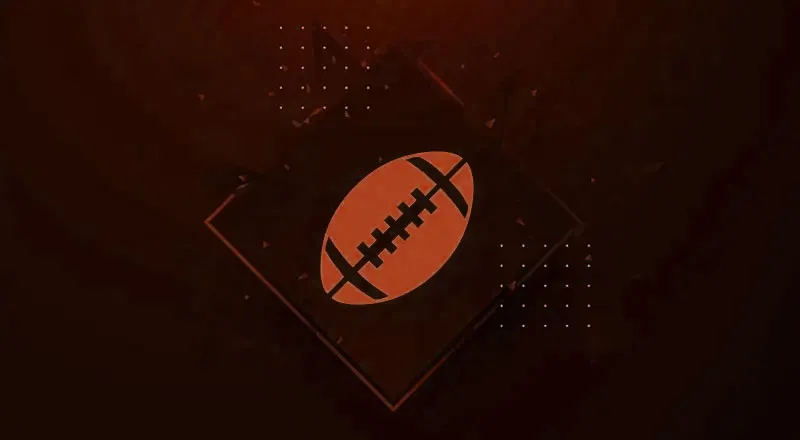 You Can Use This Glitch To Score A Touchdown In Every Play Of Madden 24!
This offensive play is glitched and leaves your Tight End wide open every single time.
About The Glitch
The offensive playbook we're in is the Chicago Bears Offense. Now, this works for Regs but not Madden Ultimate Team. The play call we're going to use is PA End Around.
Now, this play is in the Singleback Wing formation in the Chicago Bears Playbook. I believe it's only in this playbook inside of Regs Head to Head and the play call will be PA End Around.
The reason why this works is if you hold your right trigger, you see that there is no passing icon over Conklin (a player you can get by using your Madden 24 Coins). He's thrown into a block.
But if I go ahead and I go on defense and I try to man up Conklin again, no icon shows up, meaning that nobody is able to man assign themselves to this player.
So, if I audible out of PA End Around, I can throw him now onto a Streak Route. The defense, as I said, cannot man themselves up to Conklin. Despite switching on to different players and trying the man coverage Conklin or manually man coverage Conklin, you can not assign a man coverage player to this Tight End.
With that being said, if your opponent snaps his football, nobody goes ahead and tries to cover this Tight End. And he's going to be off to the races for an extremely easy one to play touchdown.
How To Stop The Glitch?
Now, there are three ways to stop this glitch:
The first way is to run Zone Coverage. If you just go into a Zone Coverage on your defense, which could be a Cover 2, a Cover 3 or even in this case a Cover 4 Show 2, you're able to get your safeties to acknowledge this Tight End. This is solely a man-to-man glitch. This will not work against a Zone Coverage defense. Because despite running this man up glitch, when we run the zone, both safeties follow the Tight End on the play.
The second way to stop it is by zoning the Tight End's Man Assignment. What I mean by this is if you're still wanting to run man-to-man coverage or you still want to Blitz while being able to stop this, what you want to do is take the player that should be manned up on this Tight End and throw him into a zone.
What this is going to do is prevent your opponent from throwing that one play touchdown. You could still get some pressure, but you still have some really solid coverage on your opponent.
The third step is the User Coverage the Tight End. If you still want to run man-to-man coverage, grab the linebacker or the deep safety that should be covering the Tight End and just run some User Coverage on them.
Now that we know how to stop it, we can break down some ways to really abuse this while on offense. If you want, you can now switch formations while running this glitch. You don't have to be in the same formation that you came out in to be able to run this.
As long as you came out in PA End Around and switched into another play that has a Tight End on the route, you are never going to have him manned up on the play. So, what that means is you can come out in more popular formations, like Deuce Close, or come off in a slight place like Wing Slot Offset and still be able to run this exact play or this exact glitch.
And I promise, the more you run this on offense, the more frustrating it's going to be for your opponent's defense trying to get a stop on this glitch.