Buy MLB The Show 23 Stubs Switch
We use only safe methods of MLB The Show 23 Stubs delivery (with 24 hours guarantee safe ,usually completed 1M within 2 hours) Now select the platform you are playing and the amount you want to buy, then click the Add Cart button.
Out of stock
MLB The Show 23 Stubs PS 100K

100 K

MLB The Show 23 Stubs PS 150K

150 K

MLB The Show 23 Stubs PS 200K

200 K

MLB The Show 23 Stubs PS 300K

300 K

MLB The Show 23 Stubs PS 400K

400 K

MLB The Show 23 Stubs PS 500K

500 K

MLB The Show 23 Stubs PS 600K

600 K

MLB The Show 23 Stubs PS 800K

800 K

MLB The Show 23 Stubs PS 900K

900 K

MLB The Show 23 Stubs PS 1000K

1000 K

MLB The Show 23 Stubs PS 1500K

1500 K

MLB The Show 23 Stubs PS 2000K

2000 K

MLB The Show 23 Stubs PS 3000K

3000 K

MLB The Show 23 Stubs PS 4000K

4000 K

MLB The Show 23 Stubs PS 5000K

5000 K
Buy MLB 23 Stubs For Switch at UTnice.com - Just Do it!
MLB The Show 23 gamers who want to buy cheap MLB 23 Stubs for Nintendo Switch can visit UTnice.com! Our website offers a quick and easy way to buy MLB 23 Switch Stubs to enhance your gaming experience. With just a few clicks, you'll have access to the virtual currency that will allow you to unlock new features and players in MLB The Show 23.
At UTnice.com, we pride ourselves on providing a seamless and secure purchasing process. Our website is user-friendly, and all payment options are safe and reliable. You can trust that your personal information will be kept confidential, and your MLB 23 Switch Stubs for sale will be delivered to you promptly & safely.
Just do it! Start exploring all that UTnice has to offer. Whether you're a seasoned gamer or just starting out, our enough MLB The Show 23 Stubs Switch for sale will help you take your gameplay to the next level. And with our all-round excellent customer service, you won't find a better place to buy MLB 23 Stubs for Switch.
Attention Please:
1. This is comfort trade, which means we need to login your account to transfer stubs, please provide us the correct information about account details. If you have any problems, please visit our 24/7 live chat (at the far right).
2. Please don't login your account while we are transfer stubs, we wont take any responsibility for the loss of your interference.
3. Remember to change your password once we finished your order.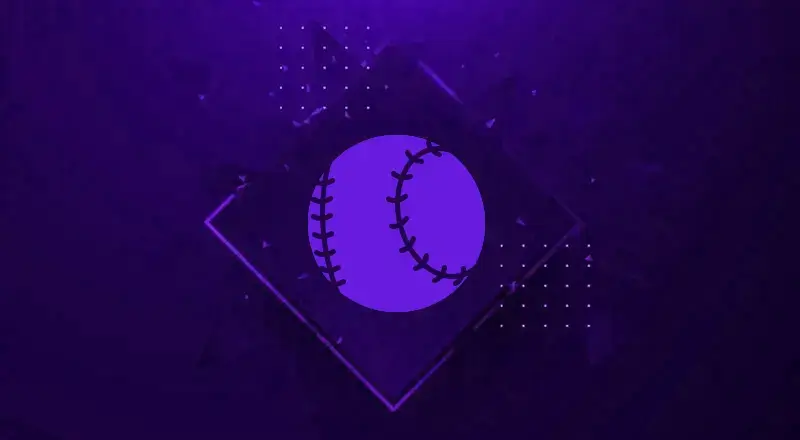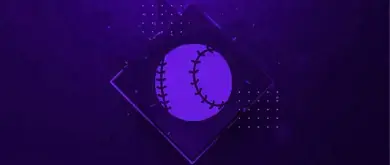 A Detailed Guide To The New Extreme Program Event In MLB The Show 23
As the most extreme content in MLB The Show 23, Extreme Program in Other Programs has finally returned again. In this Extreme Program, you will face challenging Moments and Missions, Showdown, Conquest Map, and the first Mini Seasons Challenge. Players need the optional Collection found in the event in order to complete all missions in Extreme Program.
Beginning July 28, players will experience many tough challenges and substantial rewards that can only be found in Diamond Dynasty mode. So, let's get ready for an epic journey in Conquest and Showdown mode. Because the program is full of all kinds of content.
High Difficulty
At present, people with weak hearts may not be suitable for challenging Extreme Program. Because there are onerous tasks here, which will test the player's ability and tactics. Players need to demonstrate skill, perseverance and determination to complete this Extreme Program.
The tough challenge of Showdown mode will require players to have a near-perfect performance. So it must well prepare players before starting the challenge.
Fans of MLB The Show 23 can look forward to a high-stakes journey filled with thrilling victories as Extreme Program grows. Players here can show their baseball prowess like never before.
Shark Map
Among them, the most worthwhile activity in Extreme Program is Shark Map. It has by far the best hidden rewards of any Conquest Map.
Shark Map is a treasure for challenge lovers. Because it contains 13 Show Packs, 6 Diamond Duo Packs, and many other exciting Packs. In addition, three outstanding Player Cards are also one of the highly sought after prizes.
Extreme Program Activity Mechanism
Extreme Conquest mode in this Diamond Dynasty has attracted players' attention with its unique gameplay and attractive rewards.
Especially Conquest, a strategy game based on risk. The player's task is to gather followers, consolidate territories, and subdue opponents in order to complete the map and win substantial rewards.
Hidden Rewards Explained
The allure of Extreme Program comes from its hidden rewards. They scatter these rewards in every corner of the map, and players need to look for them carefully. These hidden rewards are often of great help in improving a player's team composition.
And the most lucrative Conquest Map to date is the recently released Shark Map, a treasure trove of hidden rewards. Among the rewards are:
MLB The Show 23 Packs x 13

Diamond Duos Packs x 6

Alter Ego Choice Pack x 1

2023 Home Run Derby Pack x 1

2023 All-Star Game Pack x 1

Ballin Pack x 1
Thanks to these impressive packs, players have multiple chances to earn Elite Player Cards. This could improve their squad and potentially make for a strong lineup.
Despite the unrivaled difficulties and tasks in Extreme Program. But they will reward persistent players with priceless cards and a wealth of in-game MLB The Show 23 Stubs. In addition, players can also get some Player Cards by completing Showdown challenges of Extreme Program, including:
99 OVR Mike Piazza

99 OVR Billy Wagner

99 OVR Ketel Marte
Players must focus on tackling some of the toughest challenges in MLB The Show 23 in order to succeed in Extreme Program and earn hidden rewards. And the excitement of finding hidden rewards and the chance to strengthen your team with elite players will make Extreme Program more attractive to players.
That's all there is to know about the latest return of Extreme Program event. What do you think of this event and its hidden rewards? May wish to join in as soon as possible. We will see you in the game.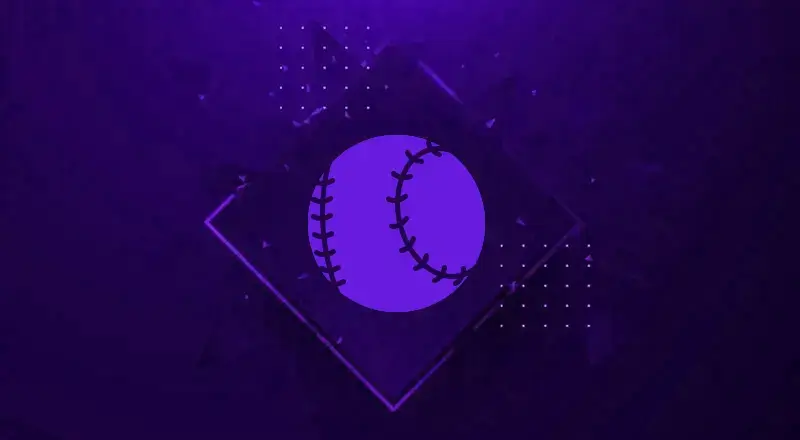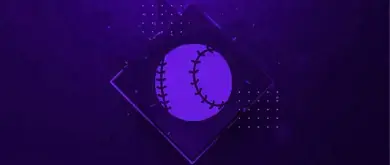 How To Get All The Hidden Rewards Of Shark Conquest Map In MLB The Show 23? - Free Chase Pack
As we all know, Shark Conquest Map is an annual MLB The Show tradition and returns for MLB The Show 23. On July 25, San Diego Studio officially revealed Shark Map full of hidden rewards.
Today, we're going to show you all the hidden rewards of the new Shark Map in MLB the Show 23. This is the best Conquest Map they've released all year.
Best Reward Route
This Conquest Map is valuable, and completing it will give you 32 free Chase Packs. It's like Team Affinity Conquest Map. Players need to capture 11 strongholds in this Conquest Map, one of which is your own.
Moreover, there are five additional goals that you need to complete in this conquest. I'll show you the best route to get all the hidden rewards quickly. Here's everything you can get in this Conquest Map.
As you can see, all you have to do is either go to the top, capture the top 5 strongholds, and work your way down to the bottom. Or start at the bottom, attack the bottom 5 strongholds, and work your way to the top. Personally, I go to the bottom first and then the top.
Goals
Next, let me show you the specific tasks and rewards of the five goals that we need to complete in this Shark Conquest Map.
Goal 1: Get 123M fans. It rewards 5 MLB The Show 23 Packs.
Goal 2: Conquer this Shark's Tail. This is back territory where Houston Astros and Padres Stronghold are. It's rewarded with a Jumbo MLB The Show 23 Pack.
Goal 3: Occupy any three enemy strongholds. This reward is Ballin is a Habit Packs, 500 Stubs and 500 XP. And Ballin is a Habit Packs is a Pack worth 40k MLB The Show 23 Stubs. Here you can get it for free, which is pretty cool.
Goal 4: Conquer any 6 enemy strongholds. This reward is 24 Diamond Duos Choice Packs, Stubs and 500 XP. For Diamond Duos Choice Packs, you even have the chance to drop Kyle Tucker and Camilo Doval.
Goal 5: Complete all territories on Shark Conquest Map. The ultimate reward is Chase Pack Set 5, 1,000 Stubs, and 2,500 XP.
Once you successfully complete Shark Conquest Map, you'll be able to receive a Chase Pack instead of a card as the primary reward. Your best goal is that everyone will get an Elly De La Cruz Chase Pack after completing the entire map.
Like Father's Day and All-Star Conquests, this event does not have any Steal requirements. You just need to capture the other seven strongholds and all the territories, and you're ready. Therefore, you must not miss this simple Conquest Map with such rich rewards.
Hidden Rewards
While completing maps is a fun task, fans have been most interested in earning hidden rewards over the years. Because we can get the best out of it. Here are all the hidden rewards you can find in this Shark Conquest Map, including:
MLB The Show 23 Pack (x13)

Ballin' is a Habit Pack (x1)

Random Diamond Duos Pack (x1)

Diamond Duos Pack 22 (x1)

Diamond Duos Pack 23 (x1)

Diamond Duos Pack 24 (x1)

Diamond Duos Pack 25 (x1)

Diamond Duos Pack 26 Choice (x1)

Alter Ego Choice Pack (x1)

2023 All-Star Game Choice Pack (x1)

Home Run Derby Choice Pack (x1)
A word of caution: make sure you are using cards that will help you achieve your goals related to Team Affinity 2 & 3. For example, Team Affinity Henchman and Captain cards.
In addition to these cards, you should also take advantage of Topps Now cards to make more progress in Topps Now Programs in May, June and July.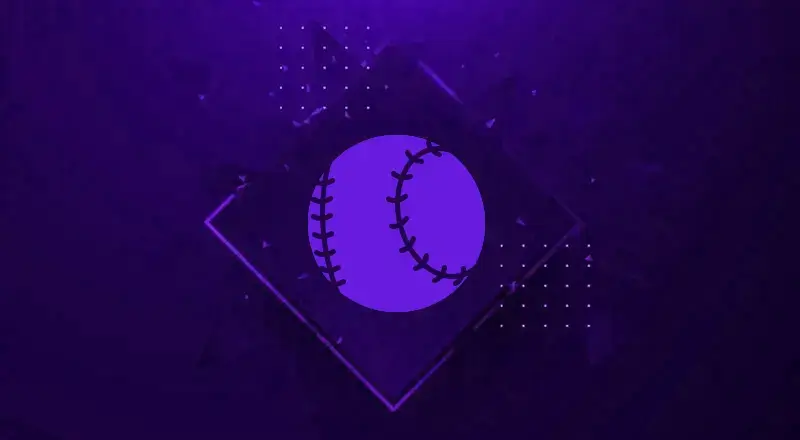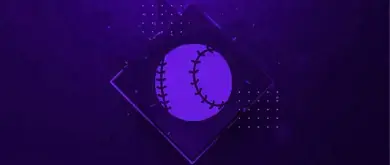 How To Quickly Find All Set 3 Collection Free Cards In MLB The Show 23 Season 3?
It's been a while since I collected Set 3 Collection. This Set 3 Collection has 210 cards, 208 of which are obtainable. But only 164 cards are available for free. This means you can get them without spending anything other than your time.
Of these, 146 cards will become unsellable, which means you're better off locking them away in your collection. Because you never have a chance to earn MLB The Show 23 Stubs through them. Anyway, today I'm going to share with you how to get these cards for free to get all Set 3 Collection rewards.
Team Affinity
The first way to get cards is mainly in Team Affinity. There are six partitions here, each with a Boss Choice Pack. They have Captains Choice Packs and Classic Packs. You will get 5 Diamond players from each pack and each division. Here are 90 non-sellable cards available to you.
Afterwards, you need to lock these cards into a Set 3 Collection. Plus, Team Affinity 3 Collection unlocks even more cards that cannot be sold.
We'll calculate XP reward path later. This is another place where we can find a ton of non-sellable cards and sellable ones. It depends on how far you've progressed with XP.
Boss Choice Packs
Before delving into XP bonus packs, you'll need to get at least three Boss Choice Packs. All cards here are up for sale. I'd sell them rather than keep them unless you're going to play with them immediately.
Because as the season progresses, their prices will eventually drop all the way down to the bottom of NL All-Star and AL All-Star.
I would run the same process over and over so that you get at least four Boss Choice Packs in NL All-Star and AL All-Star. Then you need to think about which cards to choose from any sellable packs so you can always find the best players for your team.
Topps Now Program
Plus, there are three cards in Topps Now Program, and you only need to complete three moments to get those three cards. But this will only be the case if you have completed all Topps Now Program before the last week. Therefore, we will get three additional non-sellable cards in this program.
Monthly Awards Programs
Monthly Awards Programs also has 21 non-saleable Diamond player cards. This is also one program you need to complete. Because even if you don't plan on using them as a two-way player, those are amazing pitchers. But if you plan to use them as a two-way player. I'm pretty sure he has the same infinite stamina glitch as any two-way player.
You will get 14 Set 3 Collection cards from it, and remember that 13 of them are not for sale. But you have the option to sell one. So if you come across a rare card, I highly recommend doing so. You can then lock these cards into a Set 3 Collection.
Also Read: MLB The Show 23: You Should Know Something about Game Update 3
Ranked Program
Then we'll be able to move faster towards the XP rewards path, which unlocks these bosses and mini-bosses sooner. And sell them for more MLB The Show 23 Stubs in Ranked Season 3 Program.
This time, in Ranked Program, you won't see any Alter Ego Packs, Home Run Derby Packs, or All-Star Choice Packs in 90 or 95 OVR. But it will probably include them in the five-player Ranked Program in Battle Royale. You can only get one non-saleable card from it.
So if you don't like Battle Royale, you don't have to play Battle Royale necessarily. But if this is something you enjoy playing, then I highly recommend adding this extra reward to the event reward path.
That's all Set 3 Collection free cards I've found that can be found at MLB The Show 23. Hope this guide helps you find all the cards to get the full Set 3 Collection rewards as quickly as possible. Let's see you next game!