Choose MLB The Show 23 Products
We use only safe methods of delivery. Now select the product you want to buy and go to the purchase page.
About MLB The Show 23
Release date: March 28, 2023
Platforms: Nintendo Switch, PlayStation 5, PlayStation 4, Xbox One, Xbox Series X and Series S, Xbox Cloud Gaming
Developer: San Diego Studio
Publishers: Sony Interactive Entertainment, MLB Advanced Media, MLB Advanced Media, L.P.
Series: MLB: The Show
Mode: Multiplayer video game
Genres: Sports video game, Simulation video game, Baseball video game
What Are MLB 23 Stubs?
MLB 23 Stub is a virtual currency used for all in-game buys in MLB The Show 23. To access your Stubs, visit "The Show Shop" from within the "My Profile" menu and select Purchase or Redeem.
What Is The Use Of MLB The Show 23 Stubs?
MLB The Show 23 Stubs are used for just about everything when playing any of the game's online modes in Diamond Dynasty. They're used to buy and sell player cards, items, customization options, and more.
Gamers can use MLB Stubs to improve their team, experience the charm of stronger players and enjoy more victories. MLB The Show 23 is no different, as you can buy MLB 23 Stubs to get gift packs, players, equipment, and other items easily.
UTnice.com: Best Store To Buy Cheap MLB 23 Stubs For PS/XBOX/Switch
1. As a professional MLB Stubs supplier, we have a 100% secure trading system and a 24 hour online human customer service team and dozens of verified payment methods. MLB 23 PS/Xbox/Switch Stubs sold by our company are all provided by legitimate suppliers without any hacking or techni Illegal conduct. With such a secure environment, everyone can buy Stubs a lot for MLB The Show 23 without worry.
2. We offer you the cheapest MLB 23 Stubs for sale in the entire market. No matter which platform you are an MLB 23 player, all at such a great price! Even more, you can also use VIP discounts or great holiday offers to buy MLB The Show 23 Stubs at a lower price.
Win-Win Solution: You can also join UTnice.com Affiliate Program to help us promote our products. If you are successful, you can draw a certain commission from it, so that you can use the commission earned to do more things you want to do, or directly exchange it for the corresponding number of MLB 23 Stubs of the same value. For details, please click https://www.utnice.com/affiliate to learn more.
3. UTnice is very confident in our work efficiency and delivery speed. After you buy MLB 23 Stubs and payment is complete, we will complete the delivery safely for you in a short time.
4. Even if you are not satisfied with MLB The Show 23 Stubs for sale you received or have a better option, you can always ask us for a refund. We promise to do better in the next service.
In conclusion, buying MLB 23 Stubs at UTnice.com is really worth it! All the staff welcome the arrival of superstars at any time!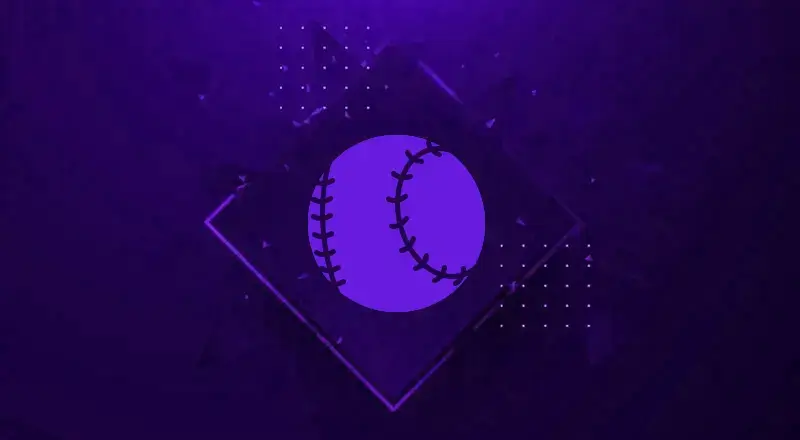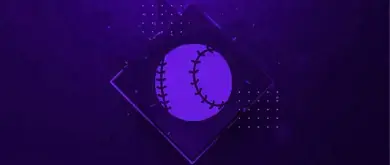 MLB The Show 23: Controversy Over Diamond Dynasty Offline Content
MLB The Show 23 has been one of the most popular sports sims ever since its release. The game has a huge player base and has received a ton of positive reviews. It has a variety of game modes, providing users with many ways of entertainment.
One of the most fan-favorite game modes in MLB The Show 23 is Diamond Dynasty. A game many people play just for the sake of playing Diamond Dynasty. Its mechanics are similar to FIFA or Madden's Ultimate Team.
However, many players have been complaining about this mode recently. Not because it lacked content, but because many felt Diamond Dynasty model was too focused on offline content. The community felt that the developers were more concerned with publishing offline content than with prioritizing multiplayer competition. For many, this phenomenon is ruining the game mode.
So, let's take a look at why many players feel that Diamond Dynasty focuses too much on offline content, and how this affects the user's gaming experience.
Diamond Dynasty Has Too Much Offline Content
The chief complaint MLB The Show 23 players have about Diamond Dynasty is that there is too much offline content. Among them, not only Series Programs such as Team Affinity, Kaiju, and Incognito are mainly composed of offline tasks. And they also focused on game modes like Conquest and Mini Seasons on offline play.
Although players will receive generous rewards for completing these Series Programs and game modes. However, it takes a lot of time to complete all these Series Programs. But players still feel compelled to complete them.
That's because without the cards you get from these programs, it's going to be hard to stay competitive in online tournaments. If you don't work hard to get 99 Overall Cards offered by Kaiju or Incognito Series Program, there's very little you can do to compete online.
The biggest problem is that players often need to spend dozens of hours to complete these Series Programs, which makes them feel that this mode requires too much grinding. Additionally, in the supposedly multiplayer-centric game modes, users find themselves fighting CPU more than actual players.
At the moment, it has no additional advantages to attract players other than Battle Royale, a game mode very similar to FIFA FUT Draft. If they are not involved in offline activities, it is impossible for them to remain competitive.
Also Read: MLB The Show 23: 3 AL Central Players Should Be Added to Diamond Dynasty Mode
But even after they complete Series Program, they still need to spend hundreds of hours playing offline. This way, they won't be at a disadvantage when playing ranked games.
So this phenomenon makes Diamond Dynasty mode less fun. It also made many players start to question, is it really worth spending so much time and energy on Diamond Dynasty? Players don't want to brush so much offline content. But they can only do so in order not to be at a disadvantage. Once you play against CPU a lot, the whole game process will become very boring.
How To Solve This Problem?
The most immediate answer is to have content that doesn't require as much effort. Make tasks easier to accomplish, even if the content is still primarily focused on offline play. Completing these programs should also save time.
This way, players can still complete offline programs, claim rewards, and enjoy some competitive online play. Another thing that MLB The Show 23 developers can fix for this is improving online rewards.
Players will have an easier time leveling up their squads if they're rewarded with better cards and more MLB The Show 23 Stubs just by playing ranked games. This way, you can optimize how your offline Program runs.
Players who want to focus on competitive online play can do so while still filling a good team. Users who like to use offline programs and receive rewards can easily adapt to this model.
It might also be a good idea to adjust seasonal restrictions. But players don't like not being able to use their hard-earned cards the next season. This tweak makes honing feel like a waste of time, unproductive.
MLB The Show 23 may need to find a way to allow players to enjoy online play. Making the grind aspect of Diamond Dynasty an option, maybe that doesn't hurt players who just want to play ranked games and climb the online leaderboards.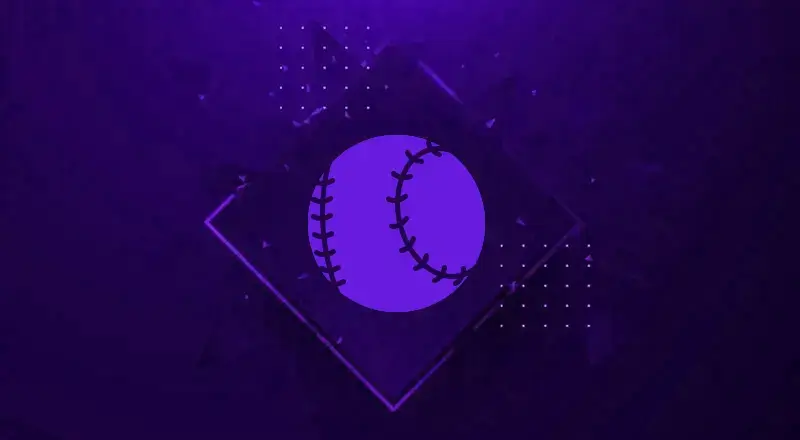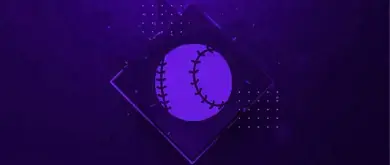 Milestone Series 99 Overall Kenley Jansen & More Packs in MLB The Show 23
Since MLB The Show 23 first launched on March 24, Diamond Dynasty has been home to numerous elite player items.
Season 1 did a good job of setting the tone for what fans can look forward to. Season 2 goes a step further, with some great item drops so far. And the new free Milestone Series 99 overall Kenley Jansen player item is currently high on many fans' lists.
Why Do You Need Kenley Jansen?
With MLB The Show 23 releasing the new Kenley Jansen card in-game last Friday, fans have now had a few days to learn about the legendary item.
Although there are a few good players in Diamond Dynasty who also have the same elite qualities as others. However, this Kenley Jansen player item has also easily become one of the most player-popular pitcher items in the game.
If it's a continuation of the previous May Topps Now Program, like we saw in April Program, you can get this untradeable Milestone Series 99 overall Kenley Jansen at the final 60 points.
And the attributes of this card are really good. He hit 125 per nine with an excellent pitching mix. This is an absolute insane pitch, mixing three better pitches of Cutter, Slider, and Sinker to match the change.
Also Read: MLB The Show 23: 3 AL Central Players Should Be Added to Diamond Dynasty Mode
How To Find And Unlock Kenley Jansen?
If some of you are having a hard time finding out where it is, or happen to be wondering how to unlock it, we have both answers for you in the guide below.
Milestone Series 99 overall Kenley Jansen is fairly easy to find and unlock, unlike some of the other Set Collection or Online Mode rewards players can unlock in the game.
After you enter "Other Programs" menu, you will see May Topps Now Program. Inside, you'll find an extensive rewards path with a wide variety of Packs available to players in May Topps Now Program.
After you've run all the way to Tiers 30, you'll find Kenley Jansen card waiting for you to unlock. But a total of 60 Program Stars are required to unlock it. Fans must complete May Topps Now Program Missions and Moments to progress through the rewards path and unlock this excellent Kenley Jansen item.
As we all know, Milestone Series is a special series. It honors current and former players who have broken new all-time records in specific statistical categories.
For example, Jansen is the seventh player in MLB history to make 400 saves. He also received a Milestone Series 99 overall item reward, although MLB The Show 23 gives him a five-day supercharged boost to his Live Series Core cards earlier this month.
Now we've seen where and how to unlock this outstanding Kenley Jansen card. So be sure to check out our player guide in MLB The Show 23 right here on how you can unlock some of the best Set 2 cards in the game. You can also improve your themed team in Diamond Dynasty with some Captain Series players.
Other Packs
Plus, we have some other Packs, including Captains Choice pack and an Alter Ego Pack. Then, we also have some Captain cards, where both Randy Johnson and Sammy Sosa can boost the player's power. If you don't have those two Captain cards, we also have Joe Morgan, who is indeed one of the 99 overall players as well.
These Captain Packs are worth over 30,000 MLB The Show 23 Stubs in the store. And I think the value of these Captain Packs will continue to increase over time. It depends on whether the developer intends to include these cards in flash sales or something.
All in all, here's all the information and how to get Milestone Series 99 overall Kenley Jansen and other Packs in MLB The Show 23. Hope this helps your game. Good luck.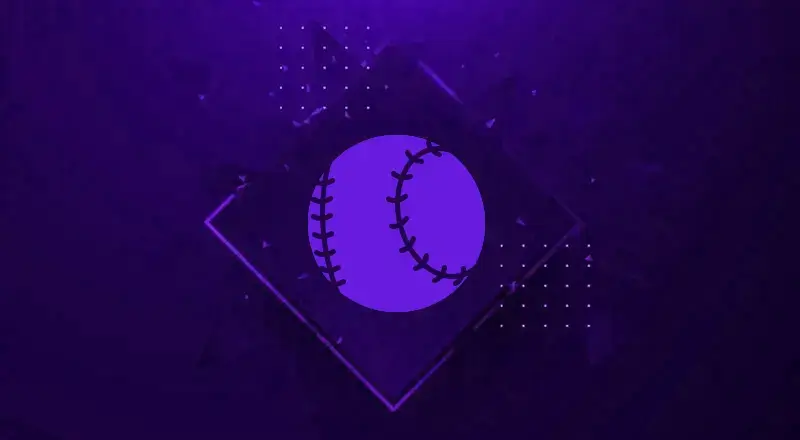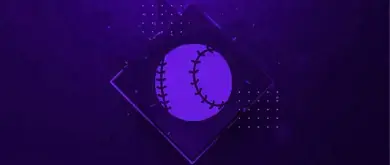 Everything You Need To Do First In MLB The Show 23 Season 2!
Recently, I believe many players already know that MLB The Show 23 Season 2 has come out. But they cut in Season 2 a lot of things out. I'm here to guide you and tell you what to do first.
Honestly, the main things I think everyone should start with are Showdown, completing all of Team Affinity, and also Kaiju Series Program. Because that will be able to move you in those directions, and then you can unlock some players. I'll tell you what to do in the future.
In the case of Showdown, they're not hard to come by. You can try out these Mini Seasons first, where you can jump straight to fighting the boss. If the challenge is successful, you will be able to get Nestor Cortes.
Honestly, if you want to free Jacob deGrom, it can be a little tough. But then my next thing is to do all these moments you want to do for Kaiju Series Program and Team Affinity, so you can get those players.
Then my next thing is to build parallel XP for players doing captain quests. A lot of the captain quests are pretty easy, except maybe extra hard, like pitching and batting. Other than that, a lot of it is easy to do and not too challenging. You need to be able to do this while doing these parallel XPs. Once you complete the mission, then you also get more points for Kaiju Series Program and Team Affinity.
Even though you're only getting free packs, there's a lot of free stuff here that's great to collect. I think it's a great way to create a lot of these core players and finish them off.
It's also a great way to get a lot of these players if you join a new league. I feel like that's one of the ways that I personally have a lot of players, and Mexico City Series program is also a great way to get more players toward being able to accomplish those goals.
I feel like you definitely to take advantage of those and be done with it, then by getting these sets. These sets will also progress through your Kaiju Series Program and Team Affinity. So that's going to happen at the same time, and it's going to have a big impact on whether players can get enough Stubs.
You can try to rank after this. I know not everyone is trying to do this right now, but it would be really helpful if you managed to get Nolan Ryan for 400k ASAP. You know their prices drop the longer you wait for the season. But you won't be the most advantaged because obviously more people will get them. So here you need to do as many missions as possible to get MLB The Show 23 Stubs.
Regardless, these are the things you have to do if you want to build a good enough team. But if you want to auction off Nolan Ryan, 900k is your goal.
Of course, there is another great way to earn tons of Stubs and progress faster. But everything happens in these Mini Seasons, whether it's Team Affinity Season 2 or access to all Stubs and rewards.
Also Read: MLB The Show 23: What Is The Role Of Captains Added In The Diamond Dynasty Mode?
But mostly you might want to do Season 2 Team Affinity Program too, just to get those quests done by the way. Because they're generally easier to get Vouchers here now, rather than having to make the playoffs and have to win five games. And it's repeatable, and then you can also get extra XP and Stubs from it.
That's all I can really think of. Hope you'll be able to do that in your Showdown moment. And then once you're done with all Showdowns and moments, you end up with those players. Then, you can start your Conquest journey. Hope you enjoy MLB The Show 23 Season 2 and have a great day.