Buy MUT 24 Coins PS5
We use only safe methods of delivery. Now select the platform you are playing and the amount you want to buy, then click the Add Cart button.
Out of stock
MUT 24 Coins PS5 100K

100 K

MUT 24 Coins PS5 200K

200 K

MUT 24 Coins PS5 300K

300 K

MUT 24 Coins PS5 400K

400 K

MUT 24 Coins PS5 500K

500 K

MUT 24 Coins PS5 600K

600 K

MUT 24 Coins PS5 800K

800 K

MUT 24 Coins PS5 1000K

1000 K

MUT 24 Coins PS5 1500K

1500 K

MUT 24 Coins PS5 2000K

2000 K

MUT 24 Coins PS5 3000K

3000 K

MUT 24 Coins PS5 4000K

4000 K

MUT 24 Coins PS5 5000K

5000 K

MUT 24 Coins PS5 8000K

8000 K

MUT 24 Coins PS5 10000K

10000 K
Buy MUT 24 Coins PS5 At UTnice.com - Best Service/Security/Price/Delivery
We have enough ability to provide PS5 users with cheap prices, because we have ample supply and have prepared huge stock of cheap MUT 24 Coins PS5 for sale. To ensure that you can always buy more Madden 24 Coins PS5 easier with less money, our staff will adjust the price according to market conditions. Therefore, you will save a lot of money by buying Madden NFL 24 Coins for PS5 here.
Our delivery team is very professional and extensive experience allows UTnice to deliver MUT 24 Coins PS5 orders within a short time. Not only that, the trading methods we use are safe and risk-free, which is very friendly to players.
We promise that all MUT Madden 24 Coins PS5 sold on this site are obtained manually, from a completely legal and safe source. We will not accept any products involving automated programs or cheating software, you can buy Madden MUT 24 Coins for PS5 with confidence.
If you encounter any problems when placing an order, please contact our online customer service through Livechat or Email, we will answer your questions as soon as possible and provide you with the best solution.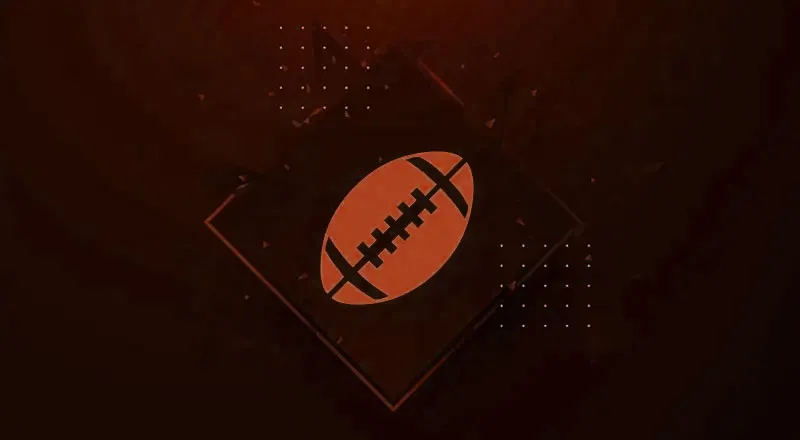 Tips You Need To Know About Free Form Passing In Madden 24
If you want to score more touchdowns and fewer interceptions, then this guide is a must-have. Here, we will discuss how to complete Free Form Passing in Madden NFL 24 and the tips you need to pay attention to. Let's start.
Passing Settings
First, I just want to show you my setup. First, you need to enter the passing mechanism in the game. You will look at Placement and Accuracy, make sure we turn it on.
You can turn on Passing Slowdown, which will actually slow down the game. This way you can see Free Form Reticle Max Distance better. You want to make sure you adjust it to Near. If you set it to Far or No Max Distance. This means that accurate placement of the reticle becomes more difficult when you Free Form Passing. And you really can't make any accurate passes.
For Free Form Reticle Speed, I think for ordinary players, we can adjust it to 8-10. And for talented players, I bet they'll adjust to somewhere between 8-14. It depends on your play style. Then, for Reticle Visibility, go to Visible. And Meter Visibility goes to User Only.
How To Complete Free Form Passing?
What Free Form Passing does is allow you to throw the ball outside of the shaded circle. Doing so guides the receiver so they can continue to have momentum and speed. This can also be used to get rid of safeties or defenders and also gives you better animation after the catch. Therefore, there are many positive aspects to Free Form Passing.
Now one thing I want to review. When people Free Form Passing, many times they move the left stick all the way to the sides or in a circle. But most of the time, I actually ended up not moving the left stick all the way.
You must have a Soft Thumb. Just like when you're running the ball, you don't want your left stick to get stuck when you catch the ball. You want some little movement to find the hole. This is what you do when Free Form Passing.
If you want to activate Free Form Passing, you need to hold LT or L2. This allows you to hold down LT or L2 while pressing the receiver icon you want to pass to. You can then move the left stick in the direction you want to throw the ball.
Free Form Passing Is Important For Deep Balls
Now let's take a look at how to throw the deep ball in Madden 24. To throw a perfect deep ball, you really need Free Form Passing. If you're not using Free Form Passing, you're probably experiencing a lot of interception right now.
To throw a deep ball, all you have to do is really just make a lob pass with LB or L1. An average receiver isn't going to catch the ball, especially is a good corner. Therefore, you need to improve your receiver's statistics by utilizing Madden NFL 24 Coins.
Now you'll see when I start Free Form Passing, it's going to give the receiver a chance to make a great RAC catch-and-run after the catch, which will continue his momentum.
But this is something you can't do when you don't use Free Form Passing. You won't have enough room to throw the ball, and you won't be able to get out of that shaded circle. It will end up being intercepted and it will end up like the way it did before with a knockdown pass. Therefore, Free Form Passing is very important when throwing deep balls.
I mean, the receiver hits the corner. You need to throw this type of ball. If you don't use Free Form Passing, you won't be able to take advantage of your catcher's release.
Also Read: How To Customize The Best Offensive Scheme In Madden 24?
How To Beat Defensive Coverage With Free Form Passing?
But now I want to discuss how to beat certain defensive coverages with Free Form Passing. So the first coverage we're going to talk about is cover two.
Now I either throw the ball to A or I throw the ball to B. If I throw the ball to A, I will pass the ball in free form to the center of the field. If I throw the ball to B, I pass the ball to the sideline in free form.
I chose Free Form Passing to the sideline, and the safety didn't shoot, that's how you can beat cover two. There's a safety here and you have room to pass Free Form Passing to the sideline.
All I do is hold down LT and move the right or left stick halfway to the right. This is what you can do against certain zone defenses and even man defenses, depending on the type of man defenses.
I'm going to show you this again, but I'm going to hit the ace into the middle of the field. Regardless of whether I complete the pass or not, I just want you to see what this Free Form Passing can do. Like how far you can actually take it to the middle of the court and see how efficient it is.
Now, I didn't throw the ball down the middle of the court. Because in that area, the center back actually does a good job of defending the center of the pitch. But you'll see, if I throw it down the middle of the field, the middle linebacker is still going to make a defensive play.
So I decided to get rid of this middle linebacker by extending my left stick to the right, which moved my tight end to the right. That little movement to the right is small, but it does a lot for you.
But now I'm going to show you how to fight cover three with the flood concept. Therefore, we will continue the follow-up work. We're going to run a screen because we're going to have B running continuously and A panning out and blocking the running back. Now I'm going to throw the ball into the corner with the goal of getting a flatter path.
If we throw this downfield where he's going, this safety or this corner is going to be easy to make a play. So I have Free Form Passing here so that the defender also has enough space to catch the ball. The way I do this is also by holding LT and left stick down and right.
Outro
The above is all the content to complete Free Form Passing. With this guide, you can learn how to Free Form Passing and what to do when throwing. Hope it helps you!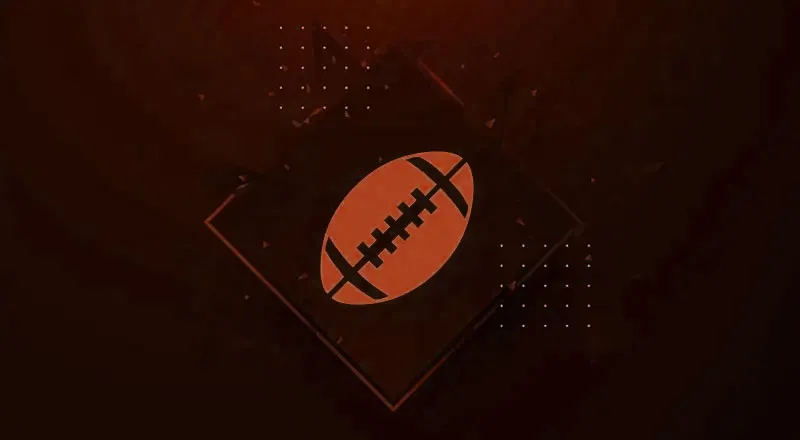 Top 5 Challenges For Madden 24 Franchise Mode
Do you know the feeling of starting a new franchise, only to be bored with it after the first season or winning a Super Bowl? Stick around for challenges that will keep your franchise fresh.
1. One-Year Wonders
Our first challenge is called One-Year Wonders.
The idea behind this challenge is to keep your roster dynamic and flexible. It adds an extra layer of difficulty, as you'll need to rebuild your team every year. Although this means you will have to spend a lot of Madden 24 Coins, it also keeps things fresh and exciting.
Rules
Only sign free agents to one-year contracts.

No extensions allowed during the season. You must wait for free agency.

You can resign players, but again only to one-year deals.
The New England Patriots have been known for signing players to short-term prove it deals, giving them a chance to earn a bigger contract either with the Patriots or elsewhere.
Teams Well Suited For This Challenge
Miami Dolphins. They have a young core and plenty of cap space, making them ideal for short-term contracts.
Indianapolis Colts. Known for their smart cap management, the Colts would be a great fit for this challenge.
2. Draft Day Deal
Our next challenge is the Draft Day Deal.
The idea here is to make every Draft Day a blockbuster event. You'll need to trade up for a top 10 pick every year, adding a layer of excitement and strategy to your draft experience.
Rules
Trade up to secure at least one top 10 pick in every draft.

You can trade future picks, but you cannot trade future top 10 first round picks. You are allowed to trade top 10 picks in the upcoming draft as long as it's within the top 10.

The player you draft must be a starter in their rookie season.
A real life example: the Atlanta Falcons famously traded up to draft Julio Jones in 2011, giving up five picks to get him. It was a high-risk move that paid off big time.
Teams Well Suited For This Challenge
Jacksonville Jaguars. With multiple draft picks and a young roster, they're well suited for aggressive Draft Day moves.
San Francisco 49ers. Known for their Draft Day Trades, the 49ers have the assets to make big moves.
3. Underdogs Unite
Our third challenge is called Underdogs Unite.
The idea here is to build a team without any superstars. You'll have to rely on teamwork and strategy rather than individual talent, making everyone that much more satisfying.
Rules
No players rated above 90 are allowed on your team.

If a player's rating goes above 90, you must trade or release them. You can't sign free agents rated above 90.
A real life example: the 2001 New England Patriots were not filled with superstars but relied on teamwork to win the Super Bowl.
Teams Well Suited For This Challenge
Detroit Lions. A team in rebuild mode with few high rated players making them a perfect fit.
Carolina Panthers. Another team with a young core and no superstars ideal for this challenge.
4. No Kicking Challenge
Our fourth challenge is the No Kicking Challenge.
The idea here is to add some high stakes excitement to your games. Forget about field goals, extra points, or punts, you're going all in on every drive.
Rules
You cannot kick any field goals, extra points, or punts.

You must go for a two-point conversion after every touchdown.

On every fourth down, you must go for it regardless of field position.
A real life example: the 2018 Philadelphia Eagles, dubbed the 'Phillies Special', famously went for it on fourth down during the Super Bowl, leading to a crucial touchdown.
Teams Well Suited For This Challenge
Kansas City Chiefs. With a high-powered offense, they're built for aggressive play calling.
Baltimore Ravens. Known for their strong running game, they're well suited for fourth down conversions.
5. Franchise Savior
Our final challenge is the Franchise Savior.
The idea here is to turn a losing team into a winner in just one season. It's the ultimate test of your managerial skills and game strategy.
Rules
Start with a team that had a losing record in the previous 2022 season.

Achieve a winning record in the current 2023 season.

You cannot simulate games. You must play them.
A real life example: the 1999 St Louis Rams went from a 4 and 12 season to winning the Super Bowl the following year thanks to the emergence of Kurt Warner.
Teams Well Suited For This Challenge
New York Jets. A team with a lot of young talent but a losing record making them ripe for a turnaround. If up for the challenge, follow real-life events with Rogers being out for what most likely is the rest of the season. Turn the ship around with Zach Wilson or make tough decisions.
Arizona Cardinals. Another team with potential but a disappointing previous season ideal for this challenge. The Cardinals showed through the first three weeks of the NFL season that there is more to them than everybody thought. An interesting story to play out with Kyler Murray may be coming back later.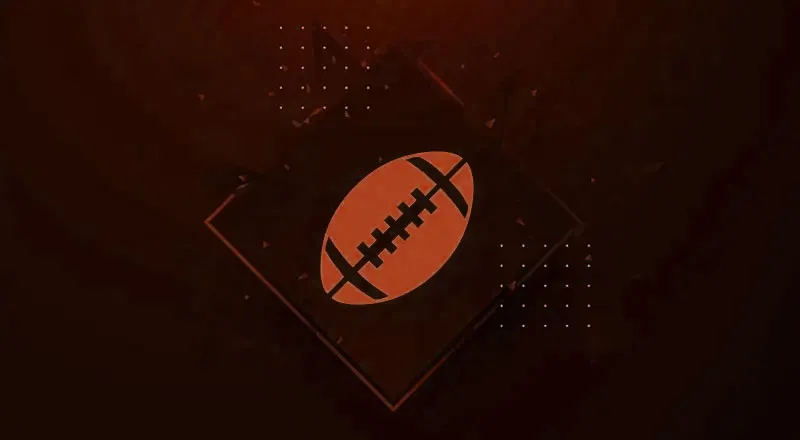 You Can Use This Glitch To Score A Touchdown In Every Play Of Madden 24!
This offensive play is glitched and leaves your Tight End wide open every single time.
About The Glitch
The offensive playbook we're in is the Chicago Bears Offense. Now, this works for Regs but not Madden Ultimate Team. The play call we're going to use is PA End Around.
Now, this play is in the Singleback Wing formation in the Chicago Bears Playbook. I believe it's only in this playbook inside of Regs Head to Head and the play call will be PA End Around.
The reason why this works is if you hold your right trigger, you see that there is no passing icon over Conklin (a player you can get by using your Madden 24 Coins). He's thrown into a block.
But if I go ahead and I go on defense and I try to man up Conklin again, no icon shows up, meaning that nobody is able to man assign themselves to this player.
So, if I audible out of PA End Around, I can throw him now onto a Streak Route. The defense, as I said, cannot man themselves up to Conklin. Despite switching on to different players and trying the man coverage Conklin or manually man coverage Conklin, you can not assign a man coverage player to this Tight End.
With that being said, if your opponent snaps his football, nobody goes ahead and tries to cover this Tight End. And he's going to be off to the races for an extremely easy one to play touchdown.
How To Stop The Glitch?
Now, there are three ways to stop this glitch:
The first way is to run Zone Coverage. If you just go into a Zone Coverage on your defense, which could be a Cover 2, a Cover 3 or even in this case a Cover 4 Show 2, you're able to get your safeties to acknowledge this Tight End. This is solely a man-to-man glitch. This will not work against a Zone Coverage defense. Because despite running this man up glitch, when we run the zone, both safeties follow the Tight End on the play.
The second way to stop it is by zoning the Tight End's Man Assignment. What I mean by this is if you're still wanting to run man-to-man coverage or you still want to Blitz while being able to stop this, what you want to do is take the player that should be manned up on this Tight End and throw him into a zone.
What this is going to do is prevent your opponent from throwing that one play touchdown. You could still get some pressure, but you still have some really solid coverage on your opponent.
The third step is the User Coverage the Tight End. If you still want to run man-to-man coverage, grab the linebacker or the deep safety that should be covering the Tight End and just run some User Coverage on them.
Now that we know how to stop it, we can break down some ways to really abuse this while on offense. If you want, you can now switch formations while running this glitch. You don't have to be in the same formation that you came out in to be able to run this.
As long as you came out in PA End Around and switched into another play that has a Tight End on the route, you are never going to have him manned up on the play. So, what that means is you can come out in more popular formations, like Deuce Close, or come off in a slight place like Wing Slot Offset and still be able to run this exact play or this exact glitch.
And I promise, the more you run this on offense, the more frustrating it's going to be for your opponent's defense trying to get a stop on this glitch.