Choose FUT 23 Products
We use only safe methods of delivery. Now select the product you want to buy and go to the purchase page.
FIFA 23
As the world's most popular sporting event, football has always been loved by fans, and the FIFA series has the largest number of gamers in Ball Video Games. On September 30, 2022, Electronic Arts released FIFA 23 worldwide, which is playable on PC, Nintendo Switch, PlayStation 4, PlayStation 5, Xbox One, Xbox Series X/S and Google Stadia. As the latest entry in the FIFA series, EA has added a degree of crossplay to the game, but this is still limited, crossplay is limited to consoles that fall within the same console generation (like PS4 can only be play with Xbox One, but PS5 and Xbox Series X/S can not). And FIFA 23 has also added the "HyperMotion2" feature, which aims to improve the footballer's path to the ball and improve a player's turning and dribbling with more responsiveness. At the same time, both men's and women's World Cup game modes are also playable in FIFA 23.
FIFA 23 Coins Analysis
Coins are virtual currencies that players can use in FIFA Ultimate Team and FIFA Mobile. When you want to buy packs from the store, buy items or cards from the market, or pay for certain FUT entries, you need to pay the corresponding amount of FUT Coins, and these uses also apply to FIFA 23. In the next year of playing in FIFA 23, the demand for FIFA 23 Coins PC/XBOX/PC will definitely always exist, so what are the current ways to earn FIFA 23 FUT Coins?
Get FUT 23 Coins By Following Ways:
1. The easiest way is to sell your idle players through the FIFA 23 Web App or Companion App. All you need to do is set prices, quicksell players or items, or sell them to gamers who need them in exchange for FUT 23 FIFA Coins when the transfer market opens, but only if none of those players you're selling are loan players or marked as untradeable.
2. Another way to get better profit is by grabbing players below their value in the transfer market and selling them for a lot of FIFA 23 Coins. The trick you need to master is to buy low-value players in a "low season" like Sunday night and sell them in a "high season", the order can't be reversed, or it would cost you a lot. Consumables that aren't of much use to you at this stage can also be sold this way, which would give you a decent amount of FUT 23 Coins.
3. Buying new cards during bonus periods in Divisions Rivals and Squad Battles or high-value packs during in-game Lightning Rounds will also earn you FIFA 23 Coins.
4. Invest in cards that will increase in value over time, especially some very promising young players who are active. Before investing, you need to pay attention to the Squad Building Challenges (SBC) and their completion requirements, usually cheap cards at the beginning of the game may be ignored by many people, but the value of these players will suddenly skyrocket when the players need the SBC. And at that point you sell these players, and FIFA 23 Ultimate Team Coins you earn will likely make you a "super- rich" in one fell swoop.
5. The most common way is to get FUT 23 FIFA Coins by completing matches. The rate at which you can accumulate FIFA Coins is really impressive up front, especially when you get active coin boosts by completing Milestones. Divisions Rivals and Squad Battles are best practice. Some lower level tournaments still offer FUT 23 Coins as a reward.
But we can also make it clear that among the above methods, not every method can be effective continuously. So, in order to ensure that you can remain highly competitive in the 2022-2023 season, without always having to worry about the lack of FIFA 23 Coins for sale, you can choose UTnice.com to buy cheap FIFA 23 FUT Coins a lot directly, which is a safe and fast shortcut.
UTnice: Best FIFA 23 Coins Store - Why? How? When?
Why?
1. With a complete and easy FIFA 23 Coins transaction process and dozens of secure payment methods (PayPal, Skrill, Credits Cards and more local payments) and 24/7 online human customer service support, it is very safe to buy FIFA 23 Coins at UTnice.com, and after-sales guarantee is very sound.
2. Cheap FUT 23 Coins PS/XBOX/PC for sale by UTnice are very well stocked, which means that no matter which platform you play Ultimate Team on, when you need a lot of fut coins for some purpose, you can come to UTnice.com to buy FUT 23 Coins with great holiday deals, huge coupons and more.
Friendly Reminder: If you need a lot of FUT 23 Coins and want to earn some money to spend, you can browse UTnice.com Affiliate Program and decide whether to participate in this program. For details, please refer to https://www.utnice.com/affiliate
How?
FIFA 23 service provided by UTnice not only includes FUT 23 Coins all platforms for sale, but also regularly updates detailed and practical guides for every player to learn from. If you have any questions about buying FIFA 23 Coins, please feel free to contact us. Dedication to serve every player is our key purpose. Therefore, we have also gained the trust and recommendation of thousands of FIFA 23 players.
Steps to buy FIFA 23 Coins at UTnice.com
1. Register as a member of UTnice(not necessary, but after becoming our VIP member, you will get additional VIP discount when paying, the more amount you spend, the more money you can save);
3. Select the platform you use, the amount of coins you want to buy, then click "Pay Now" button;
4. Fill in all the necessary information correctly and confirm the order quantity;
4. Input currently available coupon and complete the payment (do not login the game or Web App during the Comfort Trade process);
5. After the order is completed, we will notify you by email.
Comfort Trade: You need to provide us your origin account information then we log in your account to transfer the coins to your account. Your origin transfer market must be unlocked then it can work.
(1) Make sure that your account is available to use transfer market on web app.
(2) Please make sure your transfer list is empty and have at least 2000 coins on your account.
(3) How to get backup code?
From EA Help, click Accounts, then Account Security. If you need to log in to your EA Account to open the My Account: Security page. Click View next to Backup Codes. You will see a list of backup codes.
Step 1: Log in EA account, and find Account Setting
Step 2: Click "Security", come to "Login Verification" then click "Turn On"
Step 3: Fill in the verification code to turn on "Login Verification"(Keep the verification on, do not turn it off)
Step 4: Click View and Get Backup Codes
(4) Please do not log in FIFA 23 before order finish.
When?
The high efficiency and sufficient inventory of UTnice affiliated staff give us the confidence to successfully deliver your FIFA 23 Coins in a very short time and answer your questions accurately. However, please note that you'd better pay attention to whether the information you fill in is correct when you buy FUT 23 Coins at UTnice.com, otherwise our delivery may be unsuccessful. We also follow the international anti-money laundering policy to protect the legitimate rights and interests of every FIFA 23 player from external infringement.
It is precisely because we dare to make such a promise to our customers that UTnice.com can become the best marketplace to buy the cheapest FUT 23 FIFA Coins for PC/XBOX/PS. Thanks for your love, UTnice.com will continue to improve the service quality and dedicate to you better experience.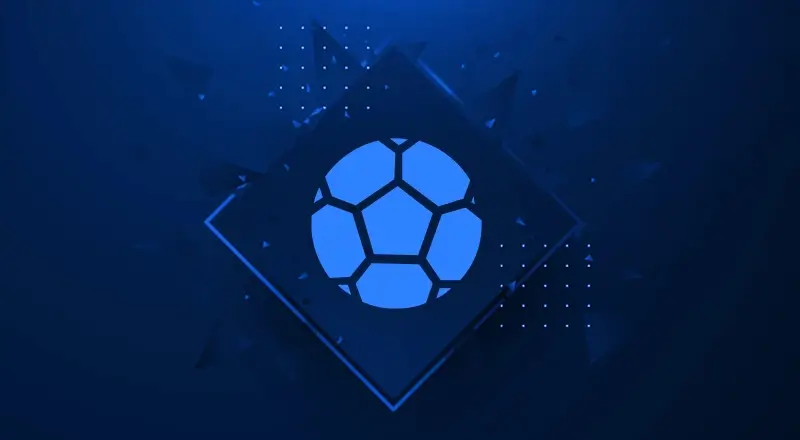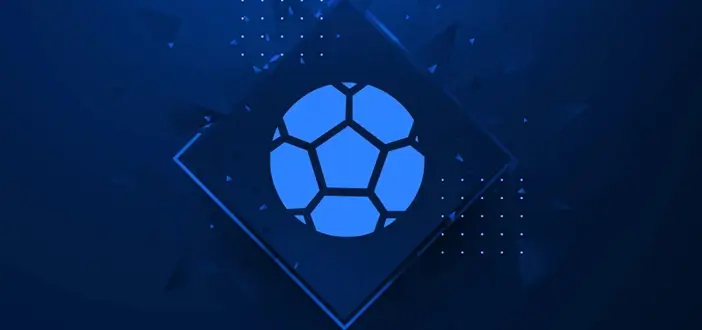 The Most Common Attacking Mistakes In FIFA 23 & How To Fix Them
Let me guess, you are struggling in your attacking build up, find it hard to get chances against settled defenses and complain about it. And then you see professional players like Tex, who makes it look so easy to score goals with his build up.
Have you ever wondered why you are not able to do the same thing well? Then, probably, you are doing very easy mistakes in the attack that you need to avoid.
In this guide, we are going to show you what we're doing wrong in your offense and how to fix them so that you can get one step closer to the elite level.
Sprinting Too Much
Sprinting is one of the essential mechanics and seems really nice. It makes you go faster and allows you to reach the opposition goal in a shorter time.
However, there's a big downside to that, especially in tighter spaces. Like in the center of the Midfield, sprinting can most likely hurt you. Because whenever you're holding on to a sprinting button while dribbling, this will push the ball further away from your player after you contact the ball. That means there will be a longer time between two ball contacts and this will make you have a burst of control over the ball.
In the meantime, you are not alone in the pitch, especially in the Midfield, which is crowded. There will be opposition players selected or not. You have to respect their presence because the opposition can easily switch to them and then get the ball away from you if you sprint too much.
Here, my opponent thinks he can go down the wing. As soon as he receives the ball, and he starts to sprint forward. However, I have an equally fast Defender, who can reach him and make my way exactly in his running lane. But he won't stop.
As I reach out to him, he tries to change the direction while still running just because he has a bad control over the ball. I retrieve the ball easily and stop him from being dangerous. In these kinds of scenarios, you can run as long as you have a free space in front of you. However, if you see one Defender approaching you towards your running lane, you should be able to stop yourself.
Ball Roll is a great tool to achieve this, and it is executed very easily by every player. Simply, let go of your sprinting button and push your right analog stick towards either one of the sides and you will see how it works.
As an example here, I know if I sprint more and push the ball one more step ahead, I see that the opponent will reach out to it. So, I quickly stop myself with the ball roll, deny the Defender, pass the ball inside, and score the goal.
Observing The Defender
We see it's about having it Defender in front of you or not, which brings us to the next point.
Like I previously mentioned, you're not playing this game alone and the opposition player is going to react defensively while you're attacking. If you don't take a look at what he's doing in his defense, you can easily lose the ball. So, you need to control their surroundings.
There are a couple of questions to be answered while you have the ball. Who is selected in the opposition defense? What does he do? Is he trying to pressure you or is he trying to get himself between your player and a potential pass receiver?
If you try to momentarily think about these questions, take a look at the selected Defender and analyze his behavior. Then, you can decide for your next move accordingly. What I see the most about cases is that the players carelessly pass around without observing. Because you can press the passing button. It doesn't mean you have to.
If you're not under any pressure, ask yourself why. Because most probably your opponent has already selected the Defender and he tries to cover the obvious passing lane. In this case, you don't need the pass the ball. You can still dribble further. However, if you pass, you will lose the ball.
Under pressure, you can pass the ball to a direction you are facing. But right afterwards, if the next passing lane is covered, don't pass and hold on to the ball.
If you see another passing opportunity, then but within a short time, the opponent reacts to it as well. Don't pass the ball to there. You're still walking freely. No pressure towards your player. No need to pass the ball.
As I go on a counterattack, I need to watch the Defender's intention. Since I see that he's trying to control my Striker's running lane, I don't pass the ball to him and get the ball towards the lower side to my wing back, pushing the ball a bit forward. But again, the Defender reacts to it. So, I dodge him with a ball roll, take the ball back, and pass it towards the free Midfielder, who has a direct passing lane to the Striker.
However, I see that my opponent switches back to his Defender. So, it will be hard for me to do something with the Striker. But passing it the first time to his teammate allows me to score an easy goal.
Unnecessary Skill Moves
The next topic is a special one for me since I use skill moves a lot during my build up.
However, that doesn't mean skill moves can be used randomly. They need to be used to dodge the pressuring Defenders or create better passing and shooting opportunities.
That means every single one of them has to have a purpose and the meaning. If you execute them randomly, they will slow you down. And most importantly, they will make you vulnerable, especially in the Midfield. Don't force yourself to use a skill move unless there is a meaning to it.
Here's one example to it. The player with the blue shirts gets the ball in the Midfield and gets back around dodging the Defender in the first attempt. Then, it gets two simple passing options, but decides to go for an unnecessary one versus one with the Midfielder and executes a step over while the Defender comes at him.
There was no need. Not only breaking your build up but using the ball like this can also create a danger in the back. Use the skill modes in your Arsenal to counter the defensive moves of the opponent. That way, they will actually get a meaning and you can get the most out of them.
As I'm attacking down the wing, I want to beat the Defender. What is the most obvious play that I can do here? Pas the ball towards the player, who makes a run inside? Does the opponent see that? Yes. So, I need a skill move that will fake the first move towards there and get the ball immediately towards the other side so that I could beat the Defender.
I found my purpose. So, what is that skill move? Elastico. I executed full the Defender and now have a better angle to pass, which ends up with a simple goal.
Indecisiveness
Let's say you paid attention to what we had in the previous points: worked hard and got yourself close to the opposition's goal.
Unfortunately, the next big mistake is there you don't embrace the goal scoring opportunity. Instead, you play another safe pass or dribble away from the goal in fear of making a mistake. If you're doing that, you are your own worst enemy.
Do not be afraid of taking the responsibility once see the opportunity in front of you. If you don't encourage yourself and are afraid of the failure, you will never know if the move is going to work out and maybe skip a really good goal scoring opportunity. Because you think going away from it is much safer.
Let's take a look at a couple of examples. Here, as the buildup evolves, the player finds himself in a very good chance to create an opportunity. He can turn towards the goal and will be undefended if he does that.
However, he can't decide for it or maybe fears that it won't work out and execute a skill to move away from the goal. In a position where he would have a crucial goal scoring opportunity, he denies himself of that because of the indecisiveness.
Don't do it. Try to find the most little gap in the defense and don't be afraid to push yourself. For example, it is very easy here to pass the ball back just because it's safer. But then noticing that the opponent hasn't switched back to his Defender yet to confront the receiver and telling yourself alright he hasn't switched yet.
That is why I will explore the gap right next to him with an accelerating skill move, such as a step over and see if I can manage to find an angle to shoot. That is how you need to think. Even if it's a short time, observe, see the defensive gap, make up your mind, and executed it. Nobody will bite you, I promise.
Poor Finishing Setups
Last but not least, for finishing setups, the most common reason for this is that the players rush towards the end with panic.
Even if you remain patient while building up and take your time towards the Box, sometimes you can't stay calm and lose yourself to the urgency of scoring a goal as soon as possible and deny yourself from having a good shot on the goal.
This mostly happens when you don't control the ball clearly towards the purpose. If you don't give the ball a direction beforehand, you might not create the optimal setup. One other common reason for the poor setups is that the players face away from the goal before they shoot with pressure coming from the Defenders. And these will reduce the accuracy of the shots incredibly.
In these cases, you need to stay calm and follow these steps. While the ball is traveling, take a look at the Defenders, who might block the shot. Analyze their positioning and, from the previous experience in the same match, understand their potential behavior. Take a clean touch on the ball to control it at the right angle. The most optimal touch on the ball is towards the direction, which leads away from the Defender and also creates a shooting angle towards the goal. Right afterwards, aim cleanly with your left analog stick towards the corner and power it up when the ball is kinda away from your feet.
Sometimes, you need to dodge multiple Defenders. Here, even if I dodge one of them and took the ball cleanly, another one approached me from the other side. And just because I wanted to shoot in front of the goal, I made a mistake and went for the wrong corner, which was covered by him and the shot got blocked.
In another situation, as the ball is traveling, I follow the rules again. I see that the Defenders are a bit closer towards the near Corner. Since the ball is coming from that side, I check my other side to see if there is anyone that could crash me from that side and see that it's free.
So, only using the left analog stick, I cleanly take the ball away from the defender and create a shooting angle towards the far post. Before the Defender was able to react to it, I powered up the shot and scored the goal.
Trust me, if you get rid of these problems, you are miles ahead of other players, you will be a much better Attacker and you will get instant results. If you have enough FUT 23 Coins, I also recommend you to purchase some powerful players to join your team, so that you will be more invincible.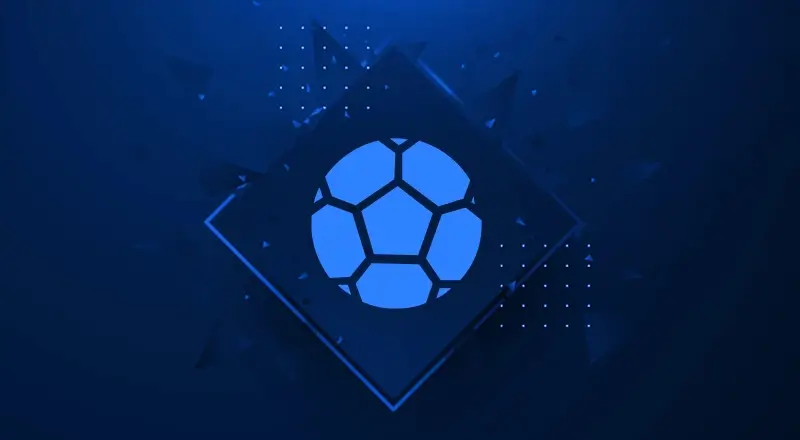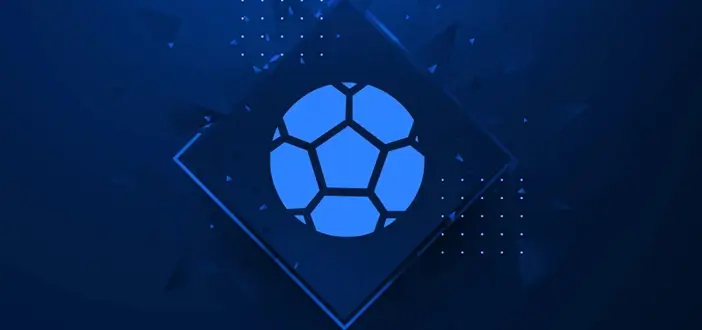 How To Complete Objectives In FIFA 23 Ligue 1 TOTS FUT Champions?
There is no question that Ultimate Team's biggest ever event will feature FIFA 23 Ligue 1 Team of the Season. Among them, a new batch of special cards every week keeps fans excited about TOTS items from major leagues like Premier League and LaLiga.
With the arrival of Ligue 1 TOTS, EA Sports has also introduced arguably the most tantalizing goals of the game cycle to date. Meanwhile, TOTS Openda is waiting for players to compete.
Ligue 1 TOTS FUT Champions Finals Objectives
Belgian striker has been in suitable form this season. But his exclusion from the official TOTS roster caught many players by surprise. However, he was added into a red FUT Champions, which players can only obtain by completing the designated objective.
As we all know, FUT Champions are one of the last popular online competitive game modes in FIFA 23 Ultimate Team. Gamers can test their skills by participating in each weekend's tournament. Each FUT Champions has a total of twenty matches to determine their ranking and overall rewards.
However, with free red TOTS Openda is currently up for grabs. Fans can look forward to and believe this Ligue 1 TOTS weekend league will be extremely challenging.
Also Read: FIFA 23: Olise's Card Will Receive an Update and Become Available
TOTS Openda provided by Ligue 1 TOTS FUT Champions Finals Objectives is now living in FIFA 23 Ultimate Team. Lois Openda has been one of the most consistent players in French league this season. With RC Lens second in Ligue 1 standings behind defending champions PSG. That upends expectations as their players feature prominently in the team of the season.
As their top scorer, Lois Openda has a variety of strong special cards throughout the season. These include a variety of Team of Week and Player of Month cards. But in this FIFA 23 Ultimate Team, Lois Openda makes for a really good level 90 red TOTS FUT Champions card. Players can only unlock it by completing an objective.
How To Complete Objectives?
Objectives are in FUT Champions and require players to play and win a certain number of matches in order to progress through each level. To the delight of fans, however, Openda isn't the only special card up for grabs. Because they'll also earn cards from the series like the special red TOTS Mbemba and Fantasy FUT Hero Papin in the process.
Rewards
Here are the various parts of Ligue TOTS FUT Champions Finals objectives and the reward levels for players:
Play 5: Eight Ligue 1 Players Pack

Play 10: Red TOTS Mbemba

Win 5: Player Pick (1 of 4 84+ players)

Win 8: Player Pick

Win 11: Fantasy FUT Papin

Win 13: Player Pick
After players complete all six parts, we'll get the FUT Champions TOTS version of Lois Openda in FIFA 23 Ultimate Team. The most important aspect of this aim is the regulation that we can use only the full squad of Ligue 1 players during league weekends. This is an extremely challenging test for most players.
However, with the right lineup and certain tips and tricks, players can give themselves the best chance of achieving this feat. Also, take advantage of some of the most enticing objective rewards in FIFA 23 to date, including rich FUT Coins and a variety of rare gear.
All in all, although this FIFA 23 Ligue 1 TOTS FUT Champions is very challenging, it is still very worthwhile for players to try. So hurry up and experience it. I believe that the competition and rewards will not let you down.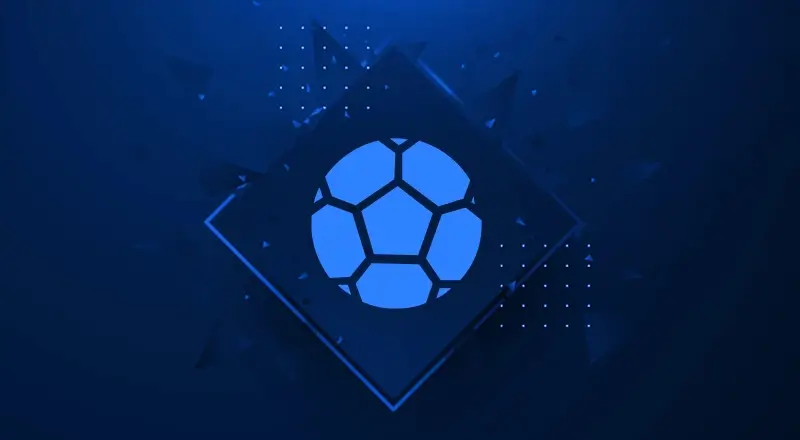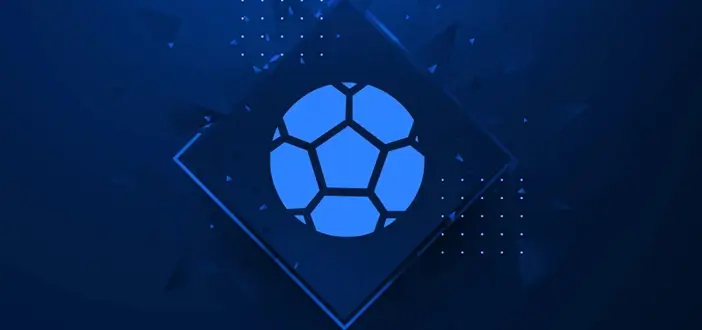 How Pro Players Get Dangerous With Specific Skill Moves In FIFA 23?
We have been talking about the skill moves being too strong in FIFA 23. Looking at the EA Sports scene, we see that the top ranked professional players use some of the skill modes on a different level.
In the recent eChampions League qualifier where players battle for the last spots to get themselves into a tournament with a prize pool of 280,000 US Dollars. We have seen how much of a difference these skill modes make.
Today, we're looking at two of the world's best player signature skill moves and there's Anders Vejrgang and DullenMike. In this article, we are going to show you how they use specific skill moves that you might be missing. Understanding and adding these skill moves to your arsenal will be a game changer for you.
1. Straight Up Stepover
Stepovers have been one of the most efficient skill moves when it comes to dribbling. In high-level gameplay, you will see almost every single pro using this skill move anywhere on the pitch.
To be able to do a stepover, simply push the right analog stick towards your player's frontal side and make a quarter circle either towards left or right. This will let your player execute three stepovers after each other if you don't interrupt it.
After each stepover, you may cancel the move and change the directions with your left analog stick. I will be showing you a couple examples from the Danish Wonder kit Anders, who is known especially for his stepovers.
He specifically uses one of the stepover variations and that seems to be working for him like a charm. The aim of the variation is to go straight forward through a line. But while doing it, you gain a magnificent acceleration and the speed boost in a short distance.
First, you need to make sure you are not sprinting. So, don't hold on to your sprint button. Execute the stepover by pushing the right analog stick forward and make a quarter circle towards either one of the sides. And right after the first animation starts, immediately press the sprinting button. Don't change your direction with the left analog stick. Depending on your player, you will see how fast it gets.
This move could be both used in the wing to get past the Defenders or in the center to create the goal scoring opportunity. Let's take a closer look at an example.
This variation becomes deadly for him whenever he sees an open space ahead and doesn't have a Defender directly in front of him. So, if both conditions are there, this is the moment where he executes a straight up stepover, gets far away from the Defender because of the greater acceleration and finds an easier angle to pass, which ends up with a goal against one of the best players, like Nicholas himself. It's pretty cool, right?
2. Heel To Ball Roll
Heel to Ball Roll is another great tool with multiple purposes. It allows you to change the ball's angle slightly while pushing it forward. That will allow you to accelerate towards forward while dodging the incoming Defender.
To be able to execute a heal to ball roll, simply hold the L1, LB button and push the right analog stick once towards your player's frontal side and then towards the opposite. The animation of the move pulls the ball a bit back towards one side and pushes the ball towards the direction, which is currently indicated by your left analog stick. This is where the move gets dangerous, especially against the opponents who tend to gamble in their defense.
For multiple purposes, we mean it. While having a diagonal angle away from the goal and facing defensive pressure, using this mode will allow you to get a better angle towards the goal, accelerate and get past the Defender while shielding the ball. It even gets better inside the box. With a simple heel to ball roll, you can prepare the perfect finishing opportunity.
We have a clear example from the last year's German Champion DullenMike. As he is about to receive the ball inside the box, he positions himself a bit towards the upper side, giving his opponent the feeling that he might do his offensive move towards there. That is the bait, and the opponent takes it. Using this idea, he quickly changes the ball angle slightly with a heel to ball roll, gets the ball towards the other foot and scores the goal.
Also Read: FIFA 24 = EA Sports FC Is Insane! - Five Confirmed Things In It
3. McGeady Spin Cancel
Finally, our last skill move the McGeady Spin Cancel. This move is very effective in terms of quickly switching directions and requires quick hands.
To be able to do it, you also need players with 5-Star skill moves while moving push the right analog stick first towards your player's frontal side and then either towards his left or right. This is the first part of the move. Right afterwards, you have to cancel the skill move by holding on to the L2 and R2 or LT and RT buttons together and select the next direction with your left analog stick.
Depending on the exit, you select you can perform the skill move in different directions. However, one thing we recognize is that the pro players tend to use this hard skill mode whenever there in a tight spot inside the box and need a 180-degree turn. This is one of the toughest skill combinations in the game, and the input has to be executed properly. So, practice it a lot in the arena. Of course, the more good players you have on your team, the better your chances of winning. Hurry up and use your FUT 23 Coins to get some powerful players to join your team!
Here again is an example from DullenMike as he is executing the McGeady Spin Cancel. As he passes the ball to his Striker in the Box, he could deliver the ball easily to the lower side to get a clear shooting angle.
However, this is too obvious. The opponent has already selected his Defender, and he's on his way to defend that passing option while jockeying.
This is where the pro mind makes a difference. He sees that defending mode. This side scene is a sharp turn because if you try to turn around there with the normal left analogues for dribbling, the opponent might get the time to jockey back there. That is why he instantly executes the McGeady being canceled towards the back and finds the angle and scores the goal.
That was a bit too much sweaty. However, if you want to be a better player and win more games, you have to use these skill moves in a very creative way like the pro players do. That is how you can make a difference compared to the other players.