NEWS DETAIL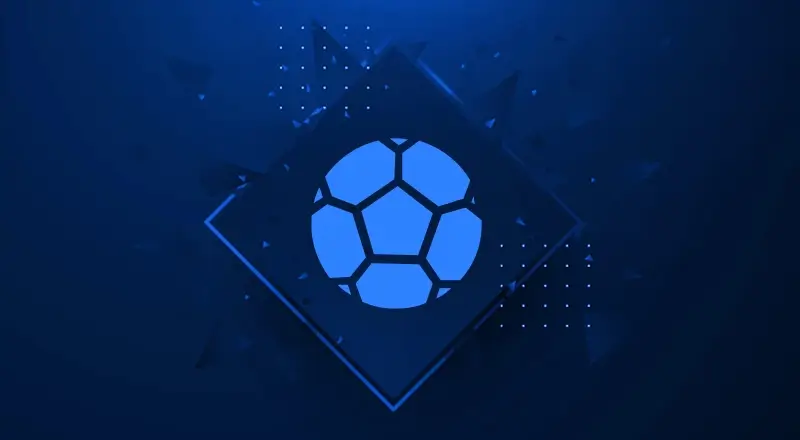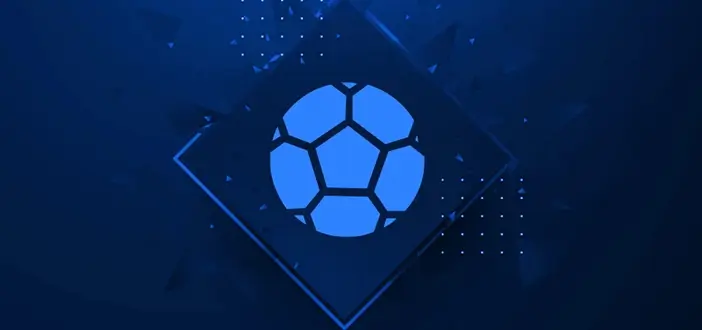 EA Sports FC 24 is an entirely new series. When you heard the news of the game's upcoming release, you must have a lot of questions. What modes and players are returning? How does it feel when you step out onto the pitch? Here, I will reveal the questions that you may be curious about one by one.
Is It Still FIFA?
While the name might have changed, don't go running to the Turnstiles just yet.
This is still very much the series you know and love. It has the same team at EA Vancouver beavering away on it, the same exquisitely detailed players running around on the virtual pitch, and all the modes you'd expect. Ultimate Team returns, as does Player and Manager Career mode along with clubs and Volta.
More importantly, there's an onion bag full of official licenses with returning leagues, including the Premier League, La Liga, Serie A, the Bundesliga and the UEFA for Men's and Women's Champions League.
Plus, new additions in the form of two new women's leagues in the German Google Pixel Frauen-Bundesliga and Spanish Liga F.
How Is The Tech Changing?
While the core structure of EA Sports FC remains familiar, the tech is taking strides. The size of which would rival those of cover star Erling Haaland.
The biggest step forward is HyperMotion V the animation system that has underpinned the series efforts on PS5 so far. While high promotion used to harvest data from players wearing Mocap tech, HyperMotion V captures animation data from matches without players having to wear a Mocap suit.
Simply put, this means that HyperMotion is now capturing the world's best players while they're playing in real life. This year, over 180 matches were used to help bring even more animations into the game to make the action as authentic and varied as possible with various grounds around the world set up with 4K cameras, capturing at 120 frames per second to help bring in animations that feel incredibly lifelike.
Alongside, HyperMotion V, there's also EA Sports Sapien Technology that brings player models and animations closer to real life.
In FIFA 23, Traore lacked that muscular heft, whereas in FC 24 his bodybuilding physique was accurately mirrored. These animations and graphical improvements are augmented on the pitch by new Play Styles. These are essentially key traits that the best players have with data provided by sports stat body Opta to match the right play styles to players.
Take Haaland, for example. A player without the Power Header play style would get less speed on the ball when heading it towards the goal, making it more likely for the keeper to get a hand on it. Whereas Haaland with the Power Header play style will hammer it off his bunts, making it more likely to thunder into the back of the net.
There's also a range of smaller tweaks, including more Sprint types alongside AI True Flight ball physics that aim to more closely mirror how a ball moves in real life.
On the pitch, you'll recognize this as an EA football game. But there are plenty of subtle improvements off the pitch. However, the changes are even more noticeable.
Also Read: EA FC 24 Playstyles Explained - Shooting Themed, Passing Themed, Defensive Themed, Ball Control Themed, Physical Themed & Goalkeeper Themed Playstyles
What's New In Ultimate Team?
First up is Ultimate Team, which benefits from two major overhauls.
Firstly, women's players are making their long overdue entrance to the mode and you'll be able to create teams with both male and female players playing together.
So, whether you've been dreaming about creating an all-conquering pair of Harry Kane and Sam Kerr or just want to reunite siblings Rhys and Lauren James in your virtual squad, FC 24 is opening up a new league of possibilities. But you should also know that no matter what player you choose to join your team, you will have to spend a certain amount of FC 24 Coins.
It's a huge step forward for the series, which has traditionally kept men's and women's teams separate. And this move should hopefully increase the awareness of the game's greatest players regardless of their gender.
There's also the introduction of Evolutions. These are cards you can evolve over the course of FC 24's lifespan by completing certain objectives.
An example we're shown is of Dortmund Striker Moukoko, whose silver card is upgraded with several major alterations, taking it from a mid-range card you'd usually forget about to one that you'll build your entire team around. These represent the biggest shake-up to Ultimate Team in years, offering a new way of putting a squad together and going on a journey with your players rather than swapping them in and out throughout the year.
What's Changing In The Other Modes?
Of course, there's more than just the Ultimate Team to EA Sports FC. Two modes also getting tweaks are Player and Manager Career.
In Manager Career, the total management system lets you provide a tactical vision for your team, choosing whether you want them to play the fast passing Tiki-Taka style or go full on Spoilsport and park the bus as well as hiring backroom staff members to help with your coaching.
Meanwhile, in Player Career, this season's game puts more of a focus on working with an agent to guide your footballing journey. You'll let your agent know what your hopes, dreams, and ideal club to play for are. Then, they'll set objectives on how to achieve them. And if you become the world beta, we know you can be, you'll also be able to win the Ballon d'Or.
On the multiplayer side of things, Pro Clubs where you create and play in a virtual squad with friends are now just clubs. Along with the snappy name change, the mode gets cross-play. So, friends on different consoles can join your club and cause havoc on the virtual Turf.
Alongside this much requested Community Edition, there are now league seasons for clubs where you'll fight for promotion and have opportunities to unlock content for your team throughout the season.
Does The Game Look Different?
One of the more noticeable changes is the visual refresh when it comes to the main venues both in and out of the game. There's been a big design overhaul with the tiles that had been standard across the series for the past few years replaced with a sleek vertical menu that is designed to get you into games faster.
Okay, hardly the most exciting update you'll ever hear. But hey, you'll notice it when you're not constantly flicking through those tiles.
Plus, the in-match experience is now visually more exciting. The in-game menu plays key moments from the on-field action and contextual matched Eclipse, like a man of the match being interviewed pitch size or commentators milling about on a Gantry. That's right. Derek Rae fans, he's in the game.!
This visual refresh also extends to the way stats are presented, with several new key bits of info displayed in real time. In quite a Sci-Fi touch, one shows info on who your most fatigued players are, letting you know who to potentially sub off. It's both handy and feels like we're watching football from 10 years in the future.
How Does It Feel To Play?
Where FC 24 is most likely to remind you of its roots is on the pitch itself.
We got substantial hands on time with a pre-beta build. And so far games have a familiar flow and feel with pacia players, feeling electric and certain tactics, like rushing to the byline and cutting back to a lingering Striker still paying dividends.
In terms of additions, a new Precision through ball system lets you visualize where you'll play a pass by holding R1 and triangle, letting you line up a defense splitting ball perfectly.
Likewise, a new controlled Sprint feature that comes from holding down R1 lets your player run at pace while keeping closer control of the ball. The difference is keenly felt if you managed to get behind a back line where you'll be closer to the ball to take a shot and less likely to accidentally knock the ball into the keeper.
When it comes to HyperMotion V, there are several moments where we can see new animations with a player, like Haaland stretching his imposing frame towards the bull more realistically in 50-50s. This feels more like something you'll appreciate over the course of the game's life cycle when you get a better sense of the depth of these animations.