Choose MUT 23 Products
We use only safe methods of delivery. Now select the product you want to buy and go to the purchase page.
Madden NFL 23
Madden NFL 23 is an American football video game developed by EA Tiburon based on the National Football League (NFL). As the latest installment in the Madden NFL series, the game officially launches worldwide on August 19, 2022. To enhance Franchise Mode, this version adds a free proxy feature, tweaks scouting tactics and makes a major upgrade to the game animations. Madden NFL 23 is available now for PC, PS4, PS5, Xbox One, and Xbox Series X/S.
What are Madden 23 Coins?
Madden 23 Coins, also known as MUT 23 Coins, are the common currency in Madden NFL 23 Ultimate Team. If you want to stay invincible during the competitive season, you'll need to stock up a lot of Madden NFL 23 Coins.
You can use them to buy great players, buy equipment for players, open player packs and upgrade your ultimate team on the Transfer Market. It can be said that enough Madden 23 Coins is one of the most important key to your victory in the game!
Common Ways To Earn MUT 23 Coins
Since every player who loves to win has a very large demand for MUT 23 Coins, UTnice summarizes some common ways to earn MUT 23 Madden Coins for you to learn.
1. Completing the Challenge in different modes
2. Using Field Pass to level up
3. Selling cards in Auction House quickly
4. Finishing Solo Battles
5. Claiming Daily Bonuses
6. Crafting MUT Sets
7. Creating an ALT Farming Account
Although the above methods can help you get MUT 23 Coins, it actually consumes time and energy. If you want to get more Madden 23 MUT Coins in a short time, the above method obviously won't work. You can try nice services and cheap Madden 23 Coins that UTnice.com brings to you.
Advantages About Buying Madden 23 Coins PS/XBOX/PC At UTnice.com
1. 100% Safe. First of all, we will have a real person to supervise the whole process of the transaction, so you don't have to worry about information leakage and account risk. Moreover, all MUT 23 Coins for sale owned by UTnice are produced legally and we never participate in any illegal production activities. And, We strictly abide by relevant laws and regulations and operate properly. So, you can get Madden 23 Coins for sale here with confidence.
2. Cheapest Price. We always follow the latest market prices of MUT 23 Coins anytime, and strive to provide the best prices for all Madden 23 players. If you become a VIP member of UTnice, you will also get additional discounts to buy MUT 23 Coins at a lower cost.
Friendly Reminder: If you need a lot of MUT 23 Coins and want to earn some money to spend, you can browse UTnice.com Affiliate Program and decide whether to participate in this program. For details, please refer to https://www.utnice.com/affiliate
3. Instant Delivery. The professional and efficient team and sufficient inventory on the whole platform give us full confidence to complete the delivery of MUT 23 Coins within the time you need to make a cup of coffee.
4. 24/7 Online Service. The purpose of our 24/7 online customer service is to be able to solve your problems at any time, whether it is a problem with the order delivery or not knowing how to buy MUT Coins Madden 23 or other. UTnice will try our best to help you solve it until you are satisfied.
Steps To Buy Madden 23 Coins At UTnice.com
1. Please list player cards in your Auctions by setting a random number as a starting bid.
2. Put up your player card for 24 Hours in Auctions is Strongly recommended.
3. There are "Restriction Limits" for how much the maximum value a card can be posted for.
If your order amount is large, please make sure you have a card that has a high max value price. We recommend you post Elite cards or Powerups.
4. Please post player cards before you pay, we do not cover the player costs and auction fees.
5. If your player card can't be listed over 100K, please set the start bid price 10% less than buy now price.
All in all, UTnice.com is the best shop to buy Madden 23 Coins for PS/XBOX/PC. You can also choose different payment methods to complete the payment, such as PayPal, credits cards, Skrill and more local payments. Good experience of buying MUT 23 Coins, enjoy now!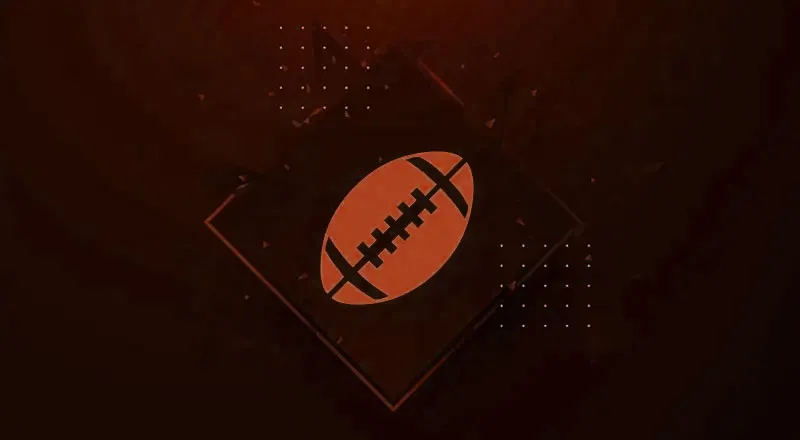 Remarkable NFL Christmas Eve Moments in History Cannot Miss
The concept of playing an NFL game on Christmas Eve sounded a lot better to Jay Feely when the schedule came out in the spring than it did as the holiday season approached.

It was 2010, and Feely was kicking for the Arizona Cardinals, who were 5-10 and going nowhere. They were playing host to Dallas, likewise stuck in the mud at 5-10.


With Christmas falling on a Sunday this year, the NFL has front-loaded the schedule with 11 games on Christmas Eve, and - as on Thanksgiving - three on Christmas Day, including Denver at the Rams. The Chargers play at Indianapolis on Monday night.
Here's a closer look at some of the most memorable Christmas Day NFL games:

Eagles 23, Cowboys 7 in 2006
It was a far different Christmas Day experience for Philadelphia quarterback Jeff Garcia in 2006, when he guided the Eagles to a 23-7 victory over the Cowboys in Dallas. That Monday game capped an unprecedented run for the Eagles, who beat all three NFC East opponents on the road in consecutive weeks.

That Dallas win was the capper. Not only did the Eagles beat the hated Cowboys, but also they spoiled the day for spotlight-stealing Dallas receiver Terrell Owens, who had been with Philadelphia the season before.

As he left the field, a gleeful Garcia delivered a line on national TV "Merry Christmas, Philadelphia" that secured him a permanent spot in that city's sports lore.

Philadelphia was 5-6 at Thanksgiving before tearing off five wins in a row to clinch the NFC East. They beat the New York Giants in a wild-card game before losing at New Orleans in the divisional round.

As with other quarterbacks, Garcia's relationship with Philadelphia fans was, well, complicated. They loved him after that three-game run, but were less enthusiastic about him when he first replaced the injured Donovan McNabb in mid-November. The Eagles lost their first two games with Garcia under center.

"I was able to play for the Niners and Cleveland and Detroit, and you see the passion in fans," Garcia said. "But you go to Philadelphia and it's just a different experience. It literally is love-hate. Fans there thought the season was over when Donovan went down."

It took Philadelphia fans a while to warm to Garcia. At the beginning of December, when the Eagles were playing host to Carolina in a Monday night game, Garcia was crushed by a tackle and lay writhing on the field. In his agony, he heard the crowd starting to cheer because his backup was warming up on the sideline.

"I almost was somewhat happier being on the road for those three weeks knowing that, when you're on the road, you have to be a road warrior obviously, but you know everybody's against you already," Garcia said. "At home, I didn't know if they were with me or against me. There's nothing like playing at home when your fans aren't in favor of you."

That all changed as the Eagles started stacking wins in December, and especially with that Christmas Day game.

Bears 24, Packers 17 in 2005
The Bears traditionally had difficulties against Brett Favre and the Green Bay Packers, so in Chicago this is a major Christmas memory. The Bears won at Green Bay, 24-17, intercepting four Favre passes and sweeping the Packers for the first time since 1991.

Bears long snapper Patrick Mannelly remembers that game for an entirely different reason. His daughter was born the day before. He was there for her birth, then rode north to Lambeau Field with the team doctor.

Mannelly played that game with the blue-ink footprint of his newborn daughter stamped on his forearm.

"I was tired as can be from not sleeping," he said. "Then fortunately we won the game and won the division. I don't remember a lot from the game, but it was just a great Bears-Packers memory and my favorite Christmas ever."

Cowboys 37, Cardinals 13 in 1995
Christmas fell on a Monday in 1995, too, when Dallas played at Arizona and pounded the Cardinals, 37-13. Troy Aikman threw for 350 yards in that game, which secured home-field advantage for the Cowboys throughout the playoffs.

The Cardinals were heading in the opposite direction. It would be the final game for coach Buddy Ryan, who started heading up the tunnel before the clock expired so he was nowhere to be found for the traditional postgame handshake.

There was plenty of dysfunction in the Cardinals organization at the time, including a fistfight during a Friday film session between a practice squad defensive lineman and a starting linebacker that spilled over into the locker room Saturday.

Footage from that game was used in the film "Jerry Maguire," and the on-field scenes with Cuba Gooding Jr. were shot at halftime.

"We were told there was a Hollywood movie there, we weren't told it was what would become Jerry Maguire,'' former Cardinals center Ed Cunningham recalled. "We had no idea it was a Tom Cruise movie. It was only when the movie came out that it was like, 'Oh, my God.' "

More memorable for Cunningham was teammate Larry Centers establishing an NFL mark for receptions by a running back with 101 for the season.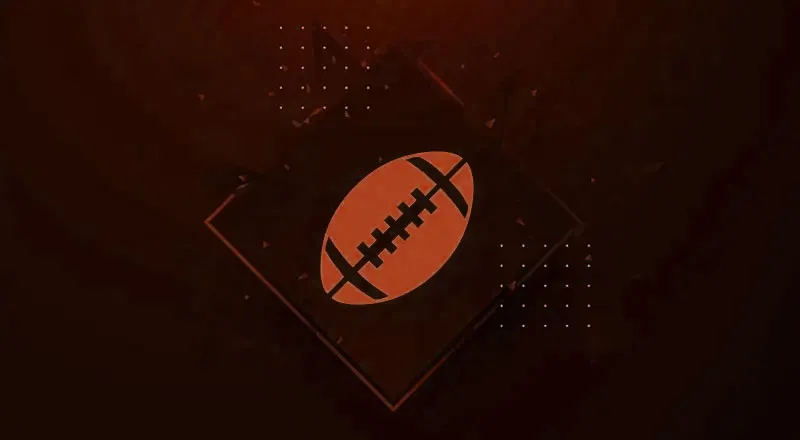 Who Is the Most Outstanding Reciver You Can Use in Madden 23
Think of how many times a 50/50 ball gets tossed in Madden NFL 23. 99% of the time, this will be an incomplete pass or an interception. the odds are so poor that gamers try hard to avoid the circumstance at all. What if, for these handfuls of tossups, the receiver came down with the ball? In that situation, players would be much more open to taking risks in Madden NFL 23. For some players, it's hardly even risky. Elite wide receivers can jump higher than those who cover them, resulting in an edge that pros will abuse until they either win or their opponent quits. So today I would like to introduce some good recivers you can use your team in Madden 23.

Justin Jefferson - 96 OVR
Justin Jefferson was second only to Cooper Kupp in terms of yardage last season and somehow only given a 93 OVR. Call it the annual football rumor mill in full effect, but it seemed like everyone know this was going to increase. Jefferson uses every tool a receiver has, between speed, route-running, hands, and toughness. The young player is already an annual lock to make the Pro Bowl. The Vikings are the toast of the NFL so far with Jefferson setting the tone every chance he gets.

Cooper Kupp - 97 OVR
When predicting where the top-rated players would rank up, Kupp was a consensus 99. He started the year at a 98 to the outrage of his fans. The Rams, in the middle of a significant backslide, have struggled and Kupp's rating has also fallen to a 97.

Although Kupp led all receivers in every category last year and nearly broke every single-season record that exists for wide receivers, ratings are often based on how the team does more than the individual player. Before his injury that may be season-ending, Kupp did lead the league in receptions, so that should count for something going into next year.

Tyreek Hill - 98 OVR
When comparing this year's Madden to last year's, some things will change and others will stay the same. Tyreek Hill had a bit of both as his team went from the Kansas City Chiefs to the Miami Dolphins but his speed and acceleration are still a perfect 99. Apparently, some experts figured that most of Tyreek Hill's success came from Patrick Mahomes. Halfway through the year, even with injuries to the starting quarterback, Hill has still been the most productive wide receiver. At this rate, he should be in the 99 OVR club sooner than later.

Davante Adams - 99 OVR
At some point, experts began to look at all the MVP awards for Aaron Rodgers and thought to themselves, "How is this guy still completing so many tight passes?" The answer to their question? Davante Adams. When it comes to hands and route-running, he's almost without equal.

That's why Adams got slapped with the perfect 99 OVR this year, the only receiver to get the designation. He's continued his amazing streak for the Raiders. The team itself has been putrid, but they can't blame that on their stud receiver who is doing everything he can to win games.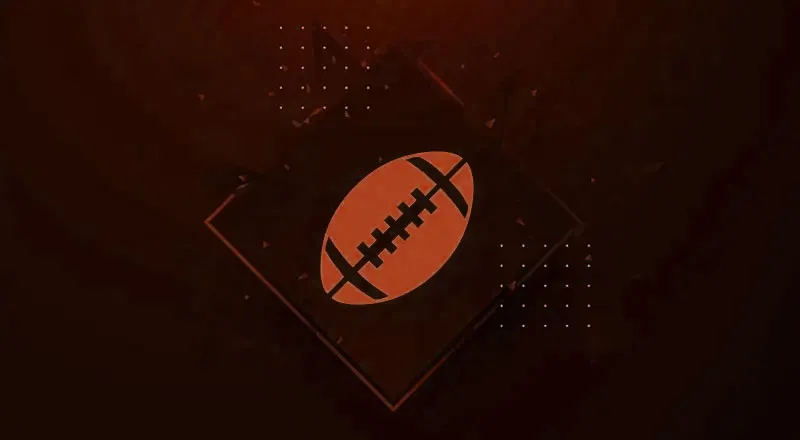 Significant Things Every Player Should Pay Attention on Madden 23
It's very easy to go wrong in Madden NFL 23 when it comes to Ultimate Team. For every one person who makes it big, there are tens of thousands who go broke and get mired in the middle of the pack. Few games require the quantity of warnings that should come with Madden Ultimate Team.


But does that mean this mode should be sworn off forever? Not at all. There are ways for beginners to enjoy putting together a solid squad that takes on challenges. There is enjoyment in Madden NFL 23's Ultimate Team mode that won't have gamers taking out a second mortgage.
Log In Daily
Rewards add up over time. Logging in for a pack here or a card there might never net the best cornerback on the field, but, when sold or added to a collection, the totality of these cards can indeed produce elite talent and decent number of MUT 23 Coins.

Logging in every so often will lead to a stagnant team. That may be fine for some players, but those who are looking to satisfy the itch for the next upgrade will need to be consistent. Upgrades won't happen every day, but every day is another step along the path to the next better card.

Start With The Solo Objectives
Although the chatter around Ultimate Team is going to be based on the multiplayer matchups, beginners should start (and perhaps end) with the solo challenges. Doing the challenges takes players with their starting players and slowly upgrades the entire team. It's something like a tutorial that has real bonuses. Going into matchups without doing these solo challenges first is just asking to be defeated. Maybe gamers who like the challenge could find some value in doing this, but there is little sensible rationale for such a move.

Test Out New Playbooks
Although there are strong opinions about what the best and worst playbooks are, this really comes down to personal taste and team consistency, which vary in so many ways that delivering specific advice is impossible. Trial and error is the best way to figure out what works best. Those who have incredible linebackers will find that having two ILBs and two OLBs on the field at once is best, so more of these plays works well, for example. Keep an eye on the average yardage per play and target playbooks that have those idea formations.

Use The Generate Best Lineup Button
Before really digging into the cards and understanding which ones are better, new players have a very easy tool to use. Even pro players will use this 'Generate Best Lineup' button and make adjustments from there.

Going into the game without the best defensive linemen available makes for a really embarrassing and easily rectified mistake. There may still be some tuning up to do after getting the best OVR in each spot, but this is an efficient way to have a great team going into each challenge.

Switching A Player Out Of Position
Here is a strategy that allows new players to field a team that can compete with the pros. Click each position and see if there is somebody who can do it better. Especially when players have a few fantastic offensive linemen, they can interchange guards and tackles pretty easily. If players plan on blocking only with tight ends, toss some linemen in there. Or if their tight ends are going to be mostly receiving, replace them with wide receivers.